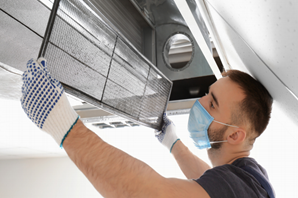 EMCOR Services Mesa Energy Systems offers a full suite of indoor air quality (IAQ) solutions that promote occupant health and comfort while helping to improve energy efficiency and increase the longevity of critical assets like HVAC equipment. Our IAQ services can also be part of a certification process for the UL Verified Healthy Buildings Program.
Continue Reading
Subscribe to Our Newsletter
Opinions expressed in this article are those of the author and do not necessarily represent the positions of BOMA Greater Los Angeles. For media inquiries and questions about BOMA/GLA's policy positions, please email advocacy@bomagla.org. You can also find additional information about our policy positions on our website.