California to Invest $1 Billion for Electric Vehicle Chargers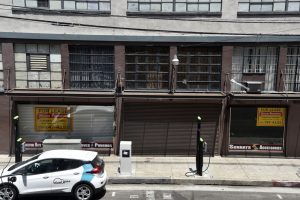 The California Public Utilities Commission approved $1 billion for the building of electric vehicle chargers. 
With the news of California banning the sale of gas-powered vehicles within the next few decades, the state investing in chargers is a great sign. 
While the major project isn't expected to start next year, you can find out about the plan below. 
What does the Project say?
The electric vehicle project is likely to start in 2025 and end in 2029 with an estimated cost of $200 million per year. Although the project is funded through state utilities, money will be given back in the form of rebates.
Earlier this year, the California Air Resources Board proposed a mandate that would phase out medium and heavy-duty diesel trucks by 2040, in favor of ones that are zero emission. 
As a result, the electric vehicle charger project will allocate 70% of funds to charging those vehicles. The remaining 30% will go towards chargers for light-duty electric vehicles. 
In addition, 65% of funds will go towards building these chargers in underserved communities such as low-income neighborhoods and tribal areas. Chargers for light-duty electric vehicles with be placed near multi-unit housing. 
However, there will be no chargers placed on residential property. 
Why Switch to Zero-Emision Trucks?
California has been fully invested in changing its transportation sector to zero emissions. 
Earlier this year, the state announced that sales of gas-powered cars will be banned by 2035. 
A few months after, they unveiled the proposal to ban diesel-powered medium and heavy-duty trucks by 2040. 
The proposal received backlash from the trucking industry on the potential costs of the switch and the lack of readily available infrastructure. 
However, California has plans to deal with those concerns. From the state itself, California has already given $700 million in rebates for 6,000 electric trucks. The money stems from the Hybrid and Zero-Emission Truck and Bus Voucher Incentive Program. 
On the federal side, the Inflation Reduction Act provides a $40,000 tax credit for electric cargo trucks. 
The $1 billion California is investing in the state's charging capabilities for those vehicles will make the transition from diesel vehicles easier for companies. 
However, the state must make sure that the electric grid will be able to handle the number of chargers that will be needed in the future. 
For more news on California's transition to zero-emission vehicles, keep up with BOMA on the Frontline. 
Subscribe to Our Newsletter