Urban Beekeeping and Commercial Real Estate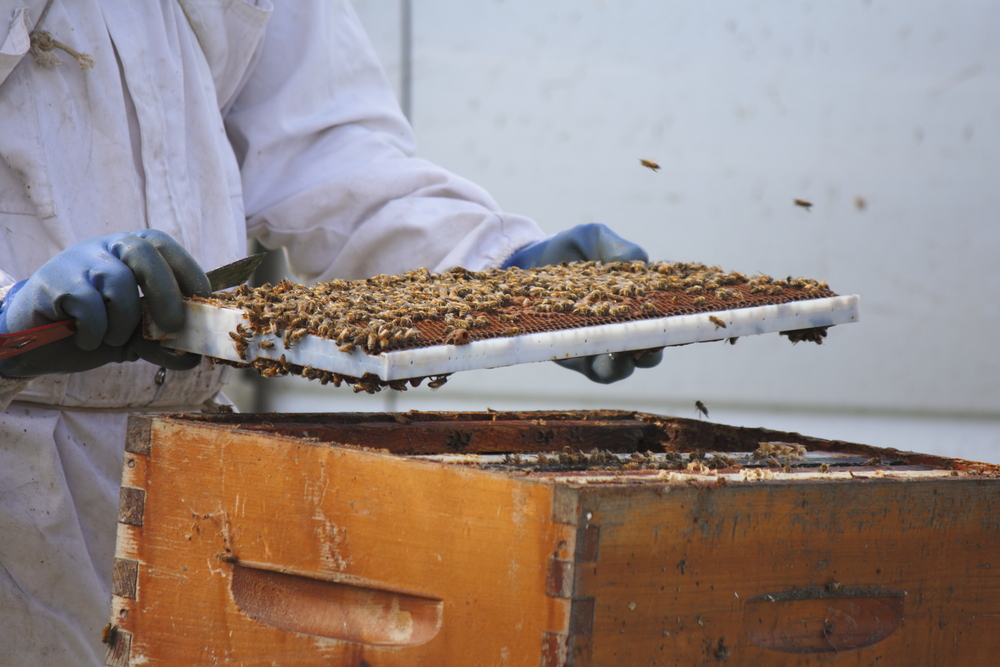 The commercial real estate industry has long been a leader in promoting sustainable building practices. From using carbon-free technologies, developing energy efficient waste systems, and collaboration with City governments on sustainability measures, the CRE has actively played a role in supporting the environment.
In keeping with this trend, urban beekeeping has surfaced as another avenue for CRE professionals to show their commitment to sustainability in their properties.
Urban beekeeping has become a popular option for property owners and managers looking to turn their roof or unused spaces to support the growth of Honey bee colonies. New sites have begun exploding in urban cities across the U.S., including New York City and Chicago.
Honey bees are crucial to the growth of their environment. However, in recent years, a rapid decrease in Honey bee populations have severely impacted ecosystems and the agricultural market.
"Urban apiaries have become sought-after and desirable amenities that contribute to tenant retention and engagement. By offering healthier, greener spaces, building owners and managers contribute directly to the health and well-being of tenants, as well as substantially improving their satisfaction and the value they place on the building", said urban beekeeping specialist Étienne Lapierre.
Case Study: Rising Realty Introduces Urban Beekeeping onto Downtown Properties
In continuing their history of promoting sustainability and community impact, Rising Realty Partners has recently introduced two urban beekeeping programs in several of their Downtown Los Angeles properties. One site will be located at One Cal Plaza, and the other in The Park DTLA.
According to the Food and Agriculture Organization of the United Nations, "Pollination is vital to life on our planet. Bees and other pollinators have thrived for millions of years, enduring food security and nutrition, and maintaining biodiversity and vibrant ecosystems for plants, humans, and the bees themselves."
Notably, throughout their beekeeping journey, Rising Realty has accomplished the following:
Adopt over 150,000 Honey bees
Harvest 90 pounds of honey
Pollinate 25.14 square miles
Host multiple beekeeping workshops
Rising states, "The Impact of this bee initiatives is most felt after learning sessions, through people becoming mobilized spokespeople for honey bees, wild bees, urban beekeeping and all pollinators."
Become a Sustainability Leader - Join the BOMA/GLA Sustainability Committee!
If you have an interest in contributing to the commercial real estate industry's sustainability efforts, we encourage you to join the BOMA/GLA Sustainability Committee.
In this capacity, you will work with industry experts and local governments on how to best identify and implement sustainably practices in commercial buildings.
To learn more, click here.
Subscribe to Our Newsletter