Receiving a Quality Commercial Paint Job with Lasting Performance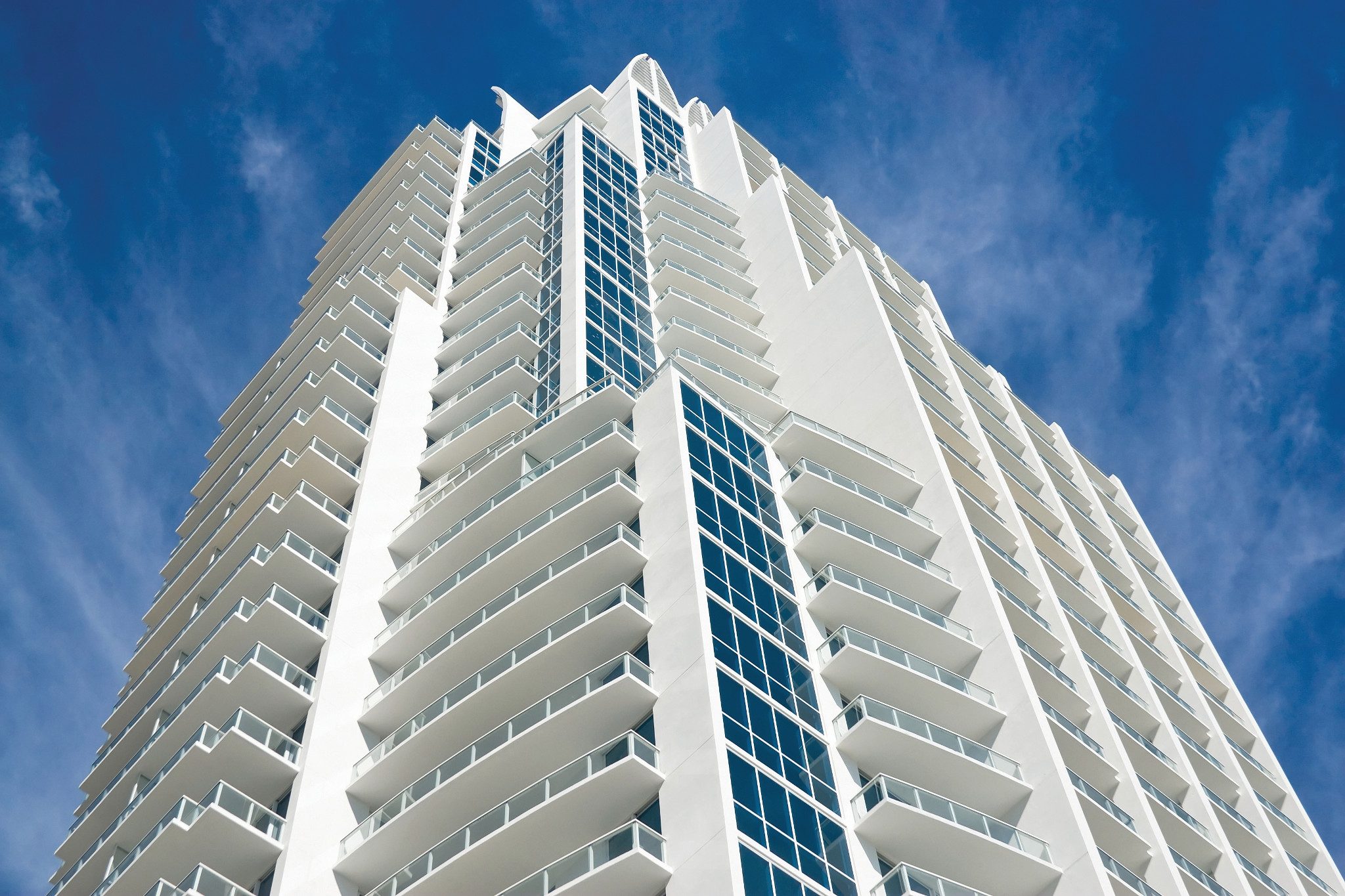 High-rise projects can encompass everything from apartments and condominiums to office buildings and industrial structures. They are like other residential or commercial projects, except that much of the work is performed well above ground. Therefore, factors common to any repair job—such as gaining access to work areas, building relationships with owners and tenants, and maintaining a good safety record—tend to take on heightened importance.
Every painting company has a different set of skills, experience, and techniques. Painting high-rise buildings require specialized services, which bring additional challenges in comparison to other commercial painting projects. That is why it is critical to select a company that will be able to provide you with all the specific services that you need. When evaluating a painting company, the key is to not only ask a lot of questions but also to ask the right questions.
Outlined below are the top three criteria you should consider during the selection process. 
Licenses/Insurance/Certifications
Ensure that the company has the required licenses for the type of work being carried out (in California, licenses are required among professional painters). 
Not all commercial painters carry proper insurance. That's why it is important to check their insurance in advance. You want your painting contractor to have liability insurance, which protects your property. They also need to have worker's compensation insurance. If they don't, you could be held responsible for worker injuries suffered on your premises. 
Ask them if they also provide written warranties for their finished work – in case there's something wrong with the applied paint, warrantied painters may provide repair services for free or a reasonable fee.
It could also help find out if they have memberships to any trade associations, e.g., Painting Contractors Association (PCA), BOMA, BBB, etc., giving you access to reviews or comments relating to previous work.
You can ask about the training of their employees, whether they have been through safety courses like OSHA 10, aerial lift training, EPA lead training, or other programs. 
Experience
It is important to find out how long the company has been in business. As a rule of thumb, it is better to go with a painting company that has been in business for at least 5 years. 
Another important factor is researching past work. You need to know if the painting contractors have worked on projects similar in size and scope as yours. High-rise painting takes a special skill that not all painting contractors can offer. Special tools and equipment are required to take on high-rise and multi-story commercial building painting projects. 
You also need to assess how flexible they are with their schedule in meeting your specific needs. For example, are they able to deploy crews during off-hours and weekends so their work will not interfere with your normal day-to-day operations?
References
Always check references before making your final decision. Ask your painting contractor candidate to supply a list of recent clients that hired them to do commercial painting work (preferably within the last six months). Getting feedback from past customers is the most reliable way to gather information about the painting contractors you wish to work with. You may also want to check with the Better Business Bureau to find any complaints against the companies.
As the building owner or manager, you know the cost of work performed on your property is particularly important to you. You must make sure that your candidates provide you with an honest and accurate estimate of the cost of the job. While you don't necessarily have to hire the most expensive painting contractor, be wary of those that offer unrealistically low-priced estimates. Remember, a low price can often mean low-quality work or taking shortcuts. That's why it's good to consider at least three candidates because you will be able to compare their estimates. The pricing is likely to be similar to each other. If there's a noticeable difference in the pricing, it means other painting companies may use better-quality paints and materials or hire an experienced crew. 
Following these guidelines and doing due diligence can prevent you from making mistakes when hiring a painting contractor.
This guest blog post was provided by Ed Edrosa, Senior Product Manager, BEHR PRO.  Visit Behr Paint Company to learn more about their services
Subscribe to Our Newsletter