LA to Potentially Settle Federal Lawsuit and Provide Homelessness Housing, Clear Encampments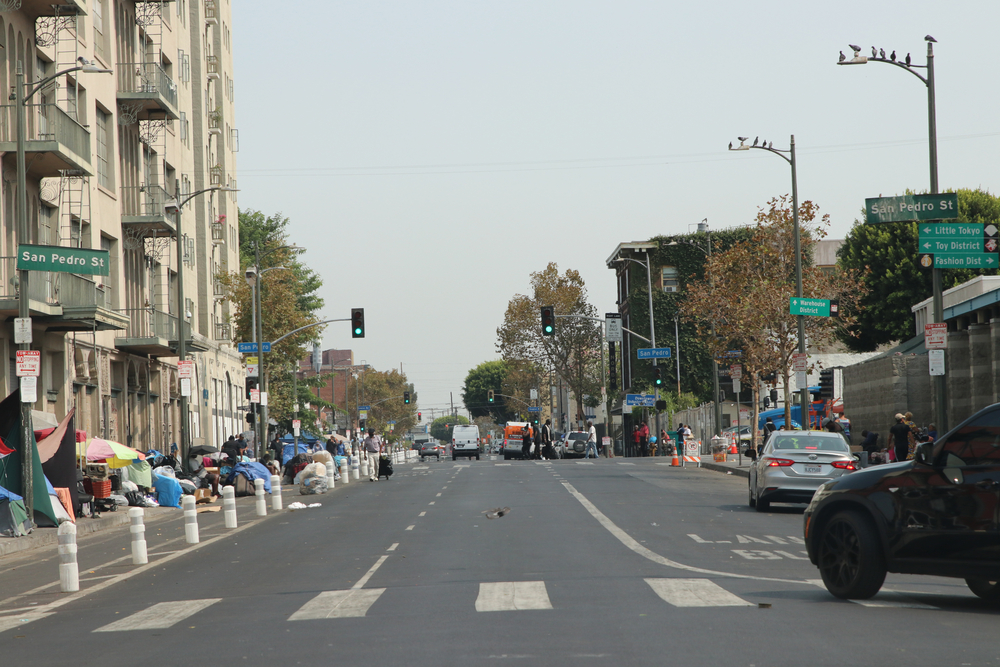 After months of internal deliberation, Los Angeles is poised to reach a settlement that could provide homelessness housing and allow the City to clear key encampments, such as those under freeways and on sidewalks.
Last summer, U.S. District Judge David O. Carter issued a ruling requiring Los Angeles to provide housing and shelter to some 6000-7000 homeless individuals living under freeways.
The District Court cited the growing number of encampments, and the risk of COVID-19 transmission among homeless communities.
The federal settlement would allow the City to significantly increase its supply of homelessness housing. This would then give the City the opportunity to clear encampments in key areas throughout Los Angeles, such as under freeways and schools.
In particular, the deal involves creating enough housing over the next 5 years to house at least 60% of homeless individuals in each Council District.
Additionally, the settlement sets a goal of reducing the number of homeless people in Downtown's skid row by at least 33%, which would be done by directing unhoused folk to other parts of the city.
The settlement is indicative of Los Angeles' increasingly aggressive focus on the issue of homelessness. The City expects to continue these conversations, and looks forward to additional solutions to the homelessness crisis.
The full story can be found on the LA Times.   
Subscribe to Our Newsletter