Gloria Molina Passes Away at 74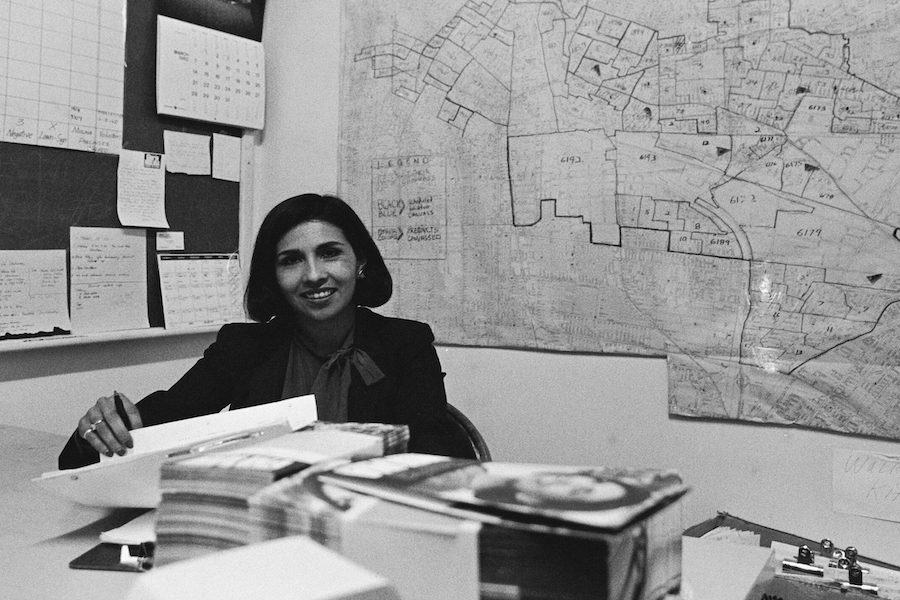 Former Los Angeles County Board of Supervisor Gloria Molina has passed away at age 74 after a three-year battle with cancer. 
The groundbreaking politician was the first Latina to serve on the California State Assembly and the LA County Board of Supervisors. 
Her Life and Legacy
In 1982, Molina became the first Chicana to be elected into the California State Assembly, representing the state's 56th district (East Los Angeles). 
Nine years later, she became the first Latina to be elected to the Los Angeles County Board of Supervisors, where her popularity skyrocketed. On the Board, she focused on: 
Good government reforms 

Fiscal responsibility 

Maintenance of the county's public health care delivery system 

Quality-of-life issues 
Her work on the Board put her on a national platform. Molina served as one of four vice presidents of the Democratic National Committee from 1996 to 2004 and was a possible Vice-Presidential Candidate to Al Gore in the 2000 Presidential Election. 
Molina's work, identity, and upbringing made her a trailblazer and an inspiration. Although she was termed out in 2014, she has made a profound impact on the all-women Board of Supervisors that currently serves. 
Following her death, Supervisor Chair Janice Hahn stated that "[Molina] opened the door to the rest of us. Women in politics in LA County owe a debt of gratitude to Gloria Molina."
Supervisor Kathryn Barger paid her respects as well, stating that while there "was a lot of challenges… but no one did it better than Gloria…" 
It wasn't just those in her field that have honored her though, public and private spaces all across Los Angeles have as well. So far, these places have been renamed to honor Molina: 
A Metro Gold Line Station in East LA

Grand Park in Downtown LA 

Casa 0101's performance space In Boyle Heights 

LA County Fair's Quilting Award 
For the latest news in the Greater Los Angeles area, keep up with BOMA on the Frontline. 
Subscribe to Our Newsletter