Newsom Rolls Back Drought Restrictions Following Stormy Winter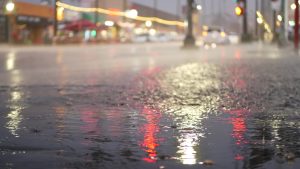 Following a record-breaking California winter, Governor Newsom has announced he will roll back many drought restrictions. 
With much of the state out of the most severe drought conditions, this move by the governor shows comfort with water levels following atmospheric rivers. 
What Restrictions are Gone?
Following the three driest years on record for California, 2023 has changed the outlook for the state. Three months of heavy rain and snow have significantly improved drought conditions throughout the state and refilled once-depleted reservoirs. 
While still being cautious, Newsom's executive order will: 
Ends the voluntary 15% water conservation target

Ends the requirement that local water agencies implement level 2 of their drought contingency plans 

Maintains the ban on wasteful water uses

Keeps emergency orders on groundwater supply

Maintains orders on watersheds that have not benefited as much from the rain

Keeps state of emergency for California's 58 counties to continue drought response and recovery efforts
State Water Project 
Last year, the Department of Water Resources announced that agencies would receive only 5% of requested supplies. However, that percentage has increased every month of the year due to the atmospheric rivers refilling California's water infrastructure. 
As of March 2023, the DWR has announced that it has increased the total allocation of requested resources to 75%, the highest it has been since 2019. 
Despite skepticism on whether the state was able to catch rainwater, the storms allowed the state to capture and store nearly 2 million acre-feet of water. 
In short, the major increase in allocation is a great sign that the state feels comfortable with its water supplies and that the atmospheric rivers have addressed many drought concerns.
For the latest news in the Greater Los Angeles area, keep up with BOMA on the Frontline. 
Subscribe to Our Newsletter