Pasadena City Council Sets 2030 Deadline to Reach Carbon Neutrality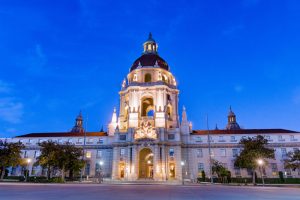 The Pasadena City Council has passed an emergency declaration on climate change, eyeing a 2030 deadline for carbon neutrality.
This comes after the Municipal Services Committee voted unanimously to recommend the motion to the council. 
However, the council made many changes before passing the resolution. 
What's in the Declaration?
Pasadena's fight against climate change dates back to 2018 when it adopted a Climate Action Plan that focused on reduction, conservation, urban greening, and mobility strategies. 
Since then, the city has updated the progress of how it's doing and is now updating the plan. 
Their main change has been the affordability of it. The Municipal Services Committee wants to make it clear to residents that they care, whether you're of low or high income. 
This spring, Pasadena will release a Greenhouse Gas Emissions Inventory that evaluates actual and future emissions. They will analyze this data to determine how effective the 2018 Climate Action Plan has been. 
For its 2023 Declaration of Emergency on Climate, the city has set forth its goals for this decade. 
Pasadena plans to reach carbon neutrality by 2030, fifteen years before California's 2045 recommendation. Despite this, the city does recognize the concerns with compliance and how it can affect public financing. 
The GHG Emissions Inventory that will release this spring will let us know exactly how feasible that deadline is. Regardless, it will be a difficult goal to accomplish. 
To read Pasadena's Climate resolution in full, click here. 
For the latest news in Greater Los Angeles, keep up with BOMA on the Frontline.
Subscribe to Our Newsletter