Metropolitan Water District of Southern California Declares Regional Emergency over Drought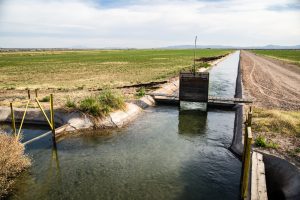 The Metropolitan Water District of Southern California has declared a regional emergency due to continued drought conditions. They called on the 26 Southern California water agencies to immediately reduce their usage of imported supplies. 
Conservation efforts have increased as the region prepares for the fourth consecutive drought year. 
Earlier this month, the California Department of Water Resources announced a drought emergency for agencies that receive water from the State Water Project. 
The California Drought
California is currently amid a multiyear drought that experts consider the worst in over 1,000 years. 
The drought has severely impacted water sources in California as the state's two largest reservoirs have fallen below 60% capacity. 
The reservoirs are essential to the State Water Project, which is why they are only allocating 5% of requested supplies in 2023. 
In addition to California, many other states in the American West are experiencing drought-like conditions. 
As a result, the Colorado River is facing historic shortages in its water levels. The river's second-biggest reservoir, Lake Powell, has dropped 170 feet from its typical surface level. 
The river provides nearly a third of the water Southern Californians use and serves an estimated 40 million Americans in the Southwest. 
Due to the dire circumstances in the Colorado River and surrounding reservoirs, California will be cutting the amount of water it receives from it. The state announced they will reduce their water usage by 9% of what they are entitled to from 2023-2026. 
When Will the Drought End?
While scientists are unsure of when the drought is in the western United States, good news may be on its way. 
In the state, exceptional drought conditions have dropped from 13% to 7%. The 7% is largely in the San Juaquin Valley, where rainfall has been few and far between. 
Although only 7% of the state is experiencing exceptional drought conditions, that does not mean California is in the clear. 
Eighty percent of the state suffers from severe drought conditions, including much of Los Angeles County. However, that is a significant drop from three months ago when it was over 94%. 
For the latest news and updates on California's drought, keep up with BOMA on the Frontline. 
Subscribe to Our Newsletter