California to Receive only 5% of Requested Water Supplies for 2023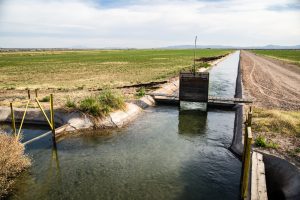 The California Department of Water Resources announced an allocation of 5% of the State Water Project's requested supplies. 
The State Water Project is a water management program supervised by the DWR. It provides clean water to 27 million Californians using canals, pipelines, reservoirs, and hydroelectric facilities. 
The 5% allocation means that the state is looking to reserve water and residents can be prepared for calls to increase conservation efforts. 
Why is California doing this?
California has been suffering through a long-term, on-and-off, drought through much of the 21st century. The state is expecting 2023 to be the fourth dry year in a row with extreme drought conditions. 
Due to this, the state's reservoirs have significantly suffered, leaving water levels often at a fraction of capacity. The largest reservoir in the State Water Project, Lake Oroville, is currently only 55% filled. 
This has caused California to not only conserve more water collected in the state but to lower usage from the Colorado River as well. 
The Department of Water Resources will monitor the wet season in the early months of 2023 and potentially change the allocation depending on it. While 5% seems low, last December they planned to allocate zero percent. 
After monitoring the wet season, the 2022 allocation eventually became 5%. 
Although the state is hoping for more rain and snow this upcoming year after three dry years, they are taking precautions in the event it doesn't happen.
Solutions 
Due to the ongoing drought and water shortage concerns, Governor Newsom is allocating $130 million to water projects across the state. 
The largest of which is the Metropolitan's Pure Water Southern California project, which will receive $80 million. 
The Pure Water project will be one of the largest water recycling programs in the world and will 150 million gallons of purified water daily to serve up to 15 million residents. 
Recycled water is wastewater that goes through treatment to become purified again. Wastewater typically goes through a treatment center before being sent back into the ocean. 
However, recycling water programs use water that is usually bound for the ocean and instead is sent to a recycling plant. The water is then sent through multiple purification steps, including reverse osmosis, before being suitable for consumption again. 
In Orange County, they have been using this process for years and currently house one of the largest water replenishment systems in the world. It has recycled nearly 400 billion gallons of wastewater into drinkable water in its 14 years of operations. 
Although Los Angeles is behind on systems like this, the Pure Water project will hopefully ease the pressures of a water shortage once operational. 
For the latest news, keep up with BOMA on the Frontline. 
Subscribe to Our Newsletter