Culver City Planning New Electrification Codes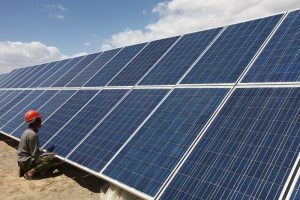 Culver City has put a plan in motion to implement new reach codes that would change electrification requirements for new construction. 
This follows a trend of California cities such as Santa Monica that have changed electrification laws to combat climate change. 
Although Culver City has not made its plan law, it appears to be headed in that direction. 
What is in the Plan?
Culver City is looking to phase out natural gas and require new construction to be all-electric. 
The reach codes will most likely be on different schedules depending on the type of building. The five building types that will qualify for the change in reach codes are: 
Low-rise residential buildings (single-family housing and apartment buildings lower than four stories)

High-rise residential buildings 

Retail and office buildings

Restaurants 

Hotels 
Despite the plan for new construction of those five building types, the city recognizes the challenges in the electrification of restaurants and hotels. The challenges especially come for commercial food preparation and laundry processing. 
In addition, the lack of industrial-scale water heaters and laundry equipment makes a solution very challenging. 
One of the solutions proposed was giving customers a choice, rather than an "all or nothing" strategy. 
The four different strategies are: 
100% mandatory electrification 

Incentivized voluntary electrification 

Targeted electrification 

Phased electrification 
Most of those in attendance at the meeting supported phasing electrification. Low-rise residential buildings would be the first to be all-electric, with other buildings phasing in on a schedule. 
If Culver City decides on incentivized voluntary electrification, mixed-fuel buildings would have higher conservation standards than those that are 100% electric. 
While the plan has not been finalized and they are still deciding on the best approach to implement new electrification codes, it is expected to come out in the coming months. 
Keep up with BOMA on the Frontline to stay updated about Culver City's new reach codes.
Subscribe to Our Newsletter