Everytable Food Service Amenities Help Redefine the New Workplace Structure Post-Pandemic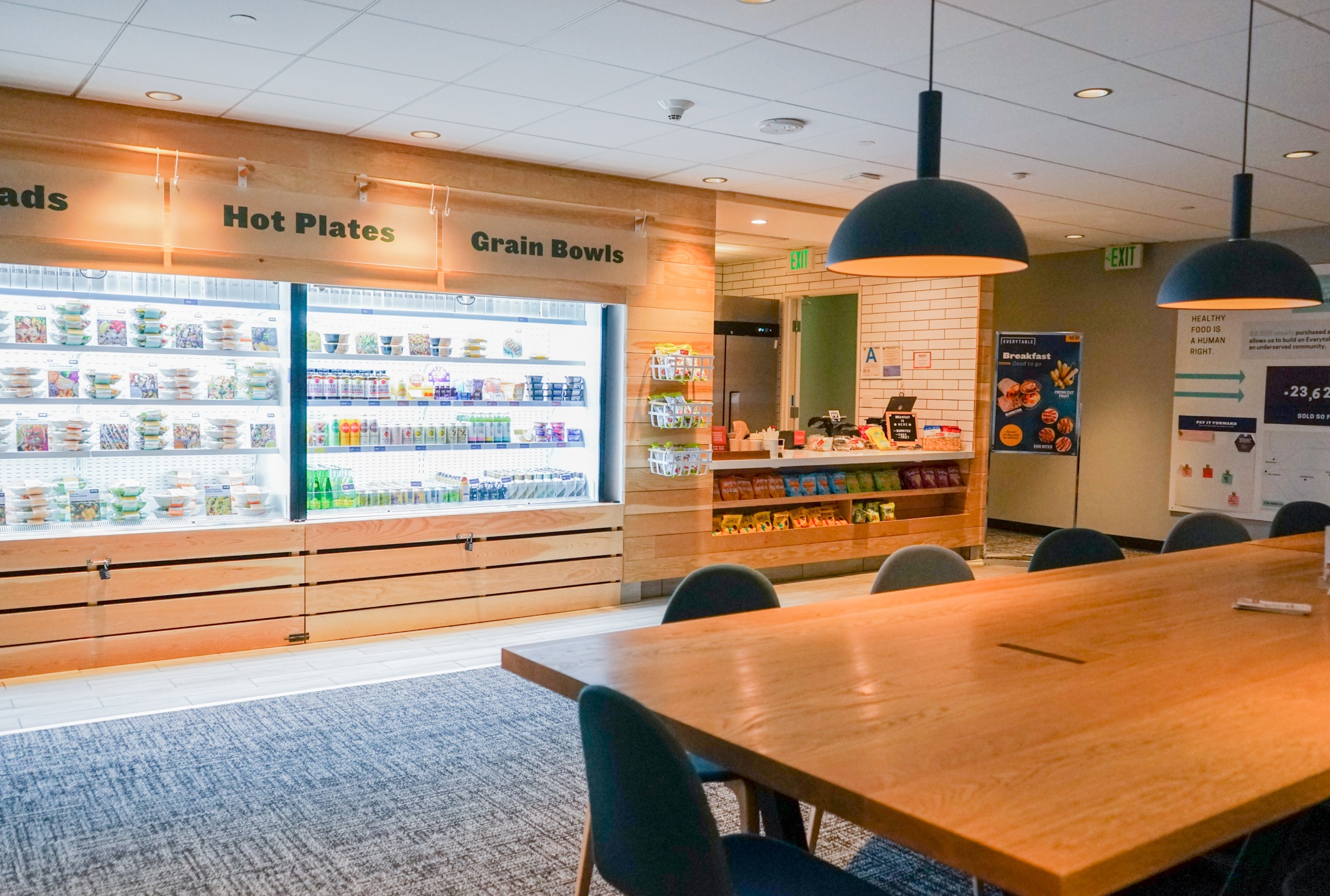 The office experience is evolving. CEOs are looking at their employees' work habits, considering how many days should be required in the office if any. With an emphasis on maintaining corporate culture and team dynamics, business leaders ask themselves: should collaboration happen in person? Will we reserve focus work for home? And most importantly, what should a day at the office look and feel like now? 
Prompted by this shift in demand for a more hospitality-driven and collaborative environment, more buildings are taking an amenity-centric approach to help their tenants navigate their return, and businesses are exploring ways to attract and retain talent while promoting a cohesive work structure for their hybrid and work from home employees.
In July 2021, Gensler published a revised piece on the future of workplace amenities calling out the "momentum to integrate service and hospitality in a new model that will bring amenities to employees, instead of employees going to the amenity." From ground floor optimization to promote easy access to the outdoors and private lobbies bustling with convenience stores, gyms, and restaurants for tenants - to buildings that anticipate the needs and pain points of their tenants with medical offices, meditation rooms, and even napping pods - we are also seeing a shift in focus toward social justice as a result of the past year (PWC's Emerging Trends in Real Estate® 2021).
Everytable is a mission-driven food company built to make fresh, nutritious food affordable and accessible for everyone. We believe wholesome food is a human right and shouldn't be a luxury product, so we price our meals according to what each neighborhood we serve can afford. Our customizable food service options serve organizations in various industries - from real estate to healthcare, corporations to higher education - with offerings that include options like on-site recurring food service and home delivery, tech-enabled fresh food vending, occasion-based catering, grab and go markets, and more.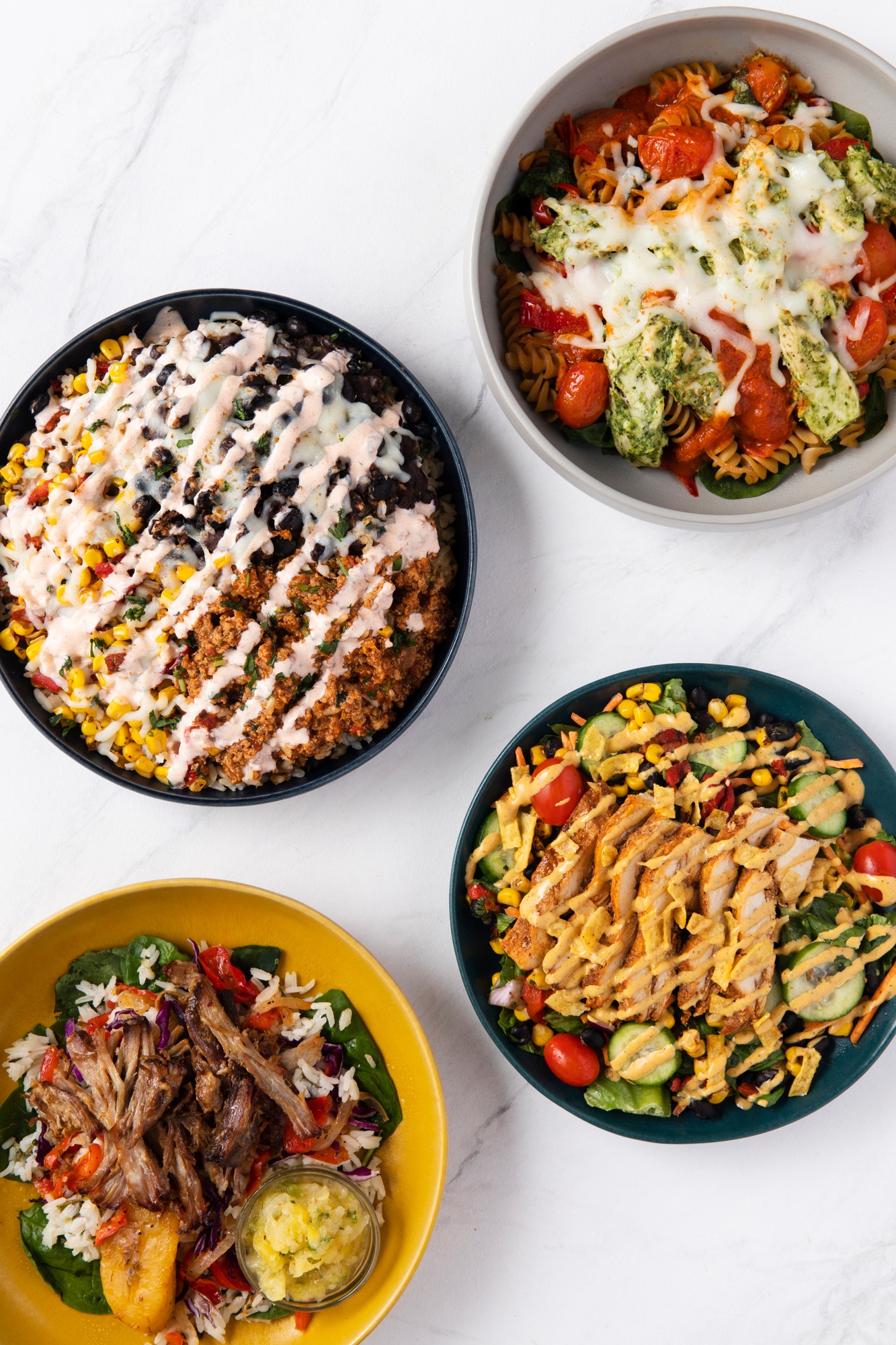 Our menu is an eclectic celebration of the cultures and cuisines of the local communities we serve, creatively crafted with whole foods using fresh, simple, and unprocessed ingredients. We partner directly with farms to source high-quality, local ingredients whenever we can.
Providing food service that truly "makes a difference," Everytable can be your partner in service and hospitality that also makes a social impact on your community. Here are just a few ways how:
Activate and optimize your ground floor with a grab-and-go Everytable On-Site Amenity, SmartFridge, or recurring meal delivery for your existing kiosk or convenience shop.
Adapt to the social behaviors of today's workforce with tech-enabled transactions 24/7 with an Everytable SmartFridge. Serviced twice weekly and stocked with scratch-made meals, local CPG brands, and assorted beverages, we send you analytics on usage and promotions, as well as provide marketing support.
Expect timely and safe deliveries with limited touchpoints to keep your community safe and productive. Everytable's food preparation and fleet-based delivery protocols from our central kitchen are designed to accomplish these same goals for our partners.
As social responsibility and culture continue to drive the future of attracting tenants, Everytable's mission to transform the food system with its fight for food equity and social justice can enhance your current leadership in driving change in your community.
Everytable's hyperlocal business model is complemented with a human-centric approach to building the right ROI-focused program that helps meet your food service goals. And with dedicated account management through the duration of your partnership with Everytable, we remain committed to ensuring your food service and hospitality programs are successful and built to scale. We'll be with you every step of the way.
To speak with a member of the Everytable team and learn more about our real estate solutions for food service needs, click here.
This guest blog post was provided by Emily Elpes, Everytable.  Visit Everytable to learn more about their services.
Subscribe to Our Newsletter