Governor Newsom Decisively Defeats the Recall Election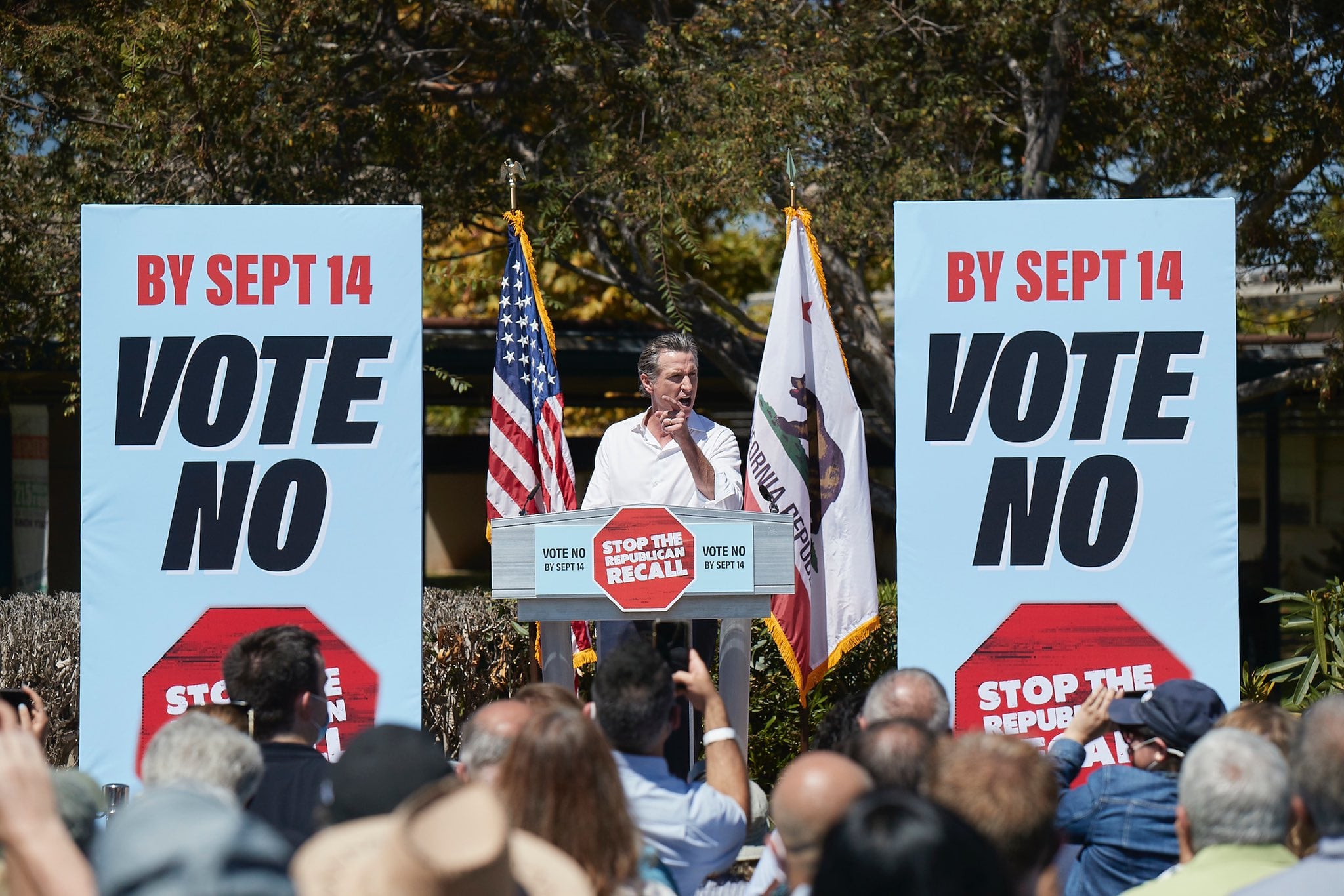 After a long year of campaigning, on Tuesday California voters headed to the polls to answer an important question: should Governor Newsom remain in office?
Following a night of tallying votes, Governor Newsom has decisively survived the recall election, and will continue to finish out the remainder of his term as governor of California.
Early ballot counts had the "No" ballots leading with over 66% of the vote.
Republican political commentator Larry Elder received the most votes to replace the Governor if he had been recalled, but those votes carry little significance since Newsom has retained his office.
While results could narrow after in-person voters and conservative counties have more of their votes counted, Newsom's lead is insurmountable for recall proponents.
These results were not entirely unexpected leading up to election night. Although early projections held that Governor Newsom faced a serious recall threat, newer polls and early Democratic voter turnout suggested that Newsom's chance of defeating the recall were relatively high.
According to data from the Berkeley Institute of Governmental Studies, over 60% of California voters supported Newsom's retention. Notably, this was 20 points more than early polls from July.
With that being said, there is still much to be done to further unify the divided state.
If anything else, this recall election - both in its qualifying for the ballot and contentious rhetoric - shows the extent to which our deeply divided political system will continue to impact California for the foreseeable future.
As the 2022 elections get nearer, we can expect to see increasingly turbulent elections.
Moving forward, its important to note these these results must still be verified by election officials.
By October 14th, County officials must verify the remaining ballots and by October 22nd, the Secretary of State will certify the votes and declare the official results of the recall election.
Subscribe to Our Newsletter