Tired of Being Cold – Stanhope Company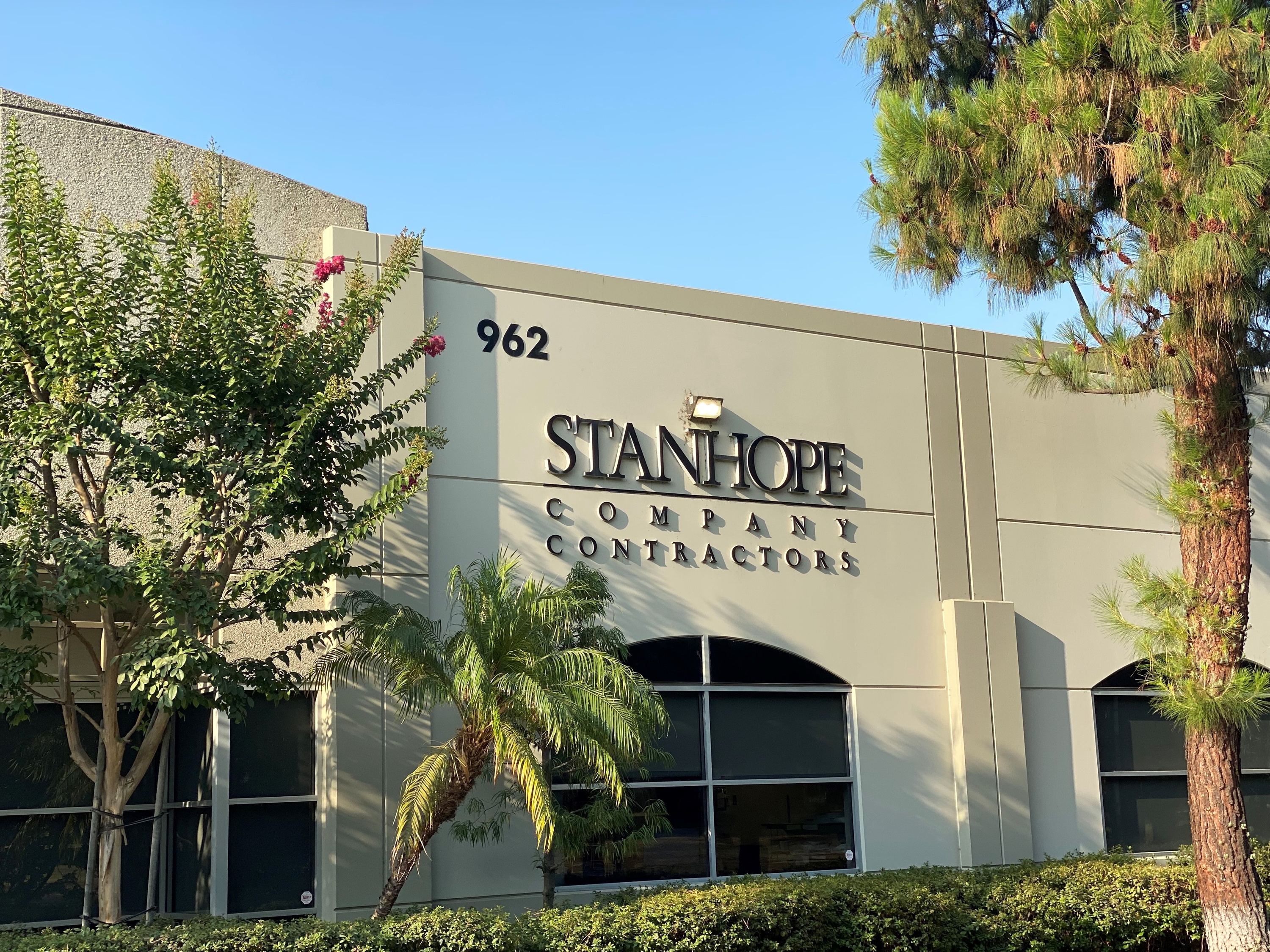 While many successful firms start with a vision or a dream, our journey began with a desire to no longer be a part of Michigan's cold winters.
In 1951 Robert (Bob) Stanhope made the trek from Michigan to California, where snow is something you may view at a distance, if at all.  A home builder, Bob settled in and started building spec homes in the Beverly Hills, West Los Angeles area and enjoyed steady growth and success.
In the early 1960s, a recent engineering graduate of USC named John Gaudino joined him and took the company in a new direction retrofitting the brick and mortar buildings of downtown Los Angeles with air conditioning.  This work by nature led to interior patching and painting, and Stanhope Company moved entirely into tenant improvements and also adding staff along the way.
Over the years, the company added new skills in remodeling offices, banks and then restoring historic buildings, The Fine Arts, Garfield Building, and the Wiltern Theater and Tower. In the 1980s, there was a wave of work doing seismic retrofits and fire sprinkler and alarm retrofits. We operated our cabinet shop for many years.
Stanhope Company has always been a union form signatory to the Carpenters Union and, on many projects, self-performs drywall, millwork, door hanging, and other miscellaneous tasks.  This self-reliance can be the difference between a timely completion of a disappointed customer who may have to wait for subcontractors to become available.
A byproduct of the many years of service to our customers and a reputation for diligent prosecution of work, completion of projects on time and budget has led to more than ninety percent of our business being repeat business from past and existing customers. Our retention of staff is excellent with average employee having ten or more years with the company.
Today, 70 years after Mr. Stanhope decided to trade a parka for a sweater, Stanhope Company is still performing tenant improvements across the Los Angeles basin for a distinguished and diverse group of architectural and engineering firms for all types of tenants.  They have been a fixture at LAX and other airports across the country since 1988 and are highly regarded in the industry.  We have worked with hundreds if not thousands of artisans and subcontractors, some for the entire time we have been in business. We strive to continue to provide the highest quality product to our customer's satisfaction and benefit.
This guest blog post was provided Stanhope Company. Visit Stanhope Company to learn more about their services.
Subscribe to Our Newsletter