What Will Public Transportation Look Like After COVID-19?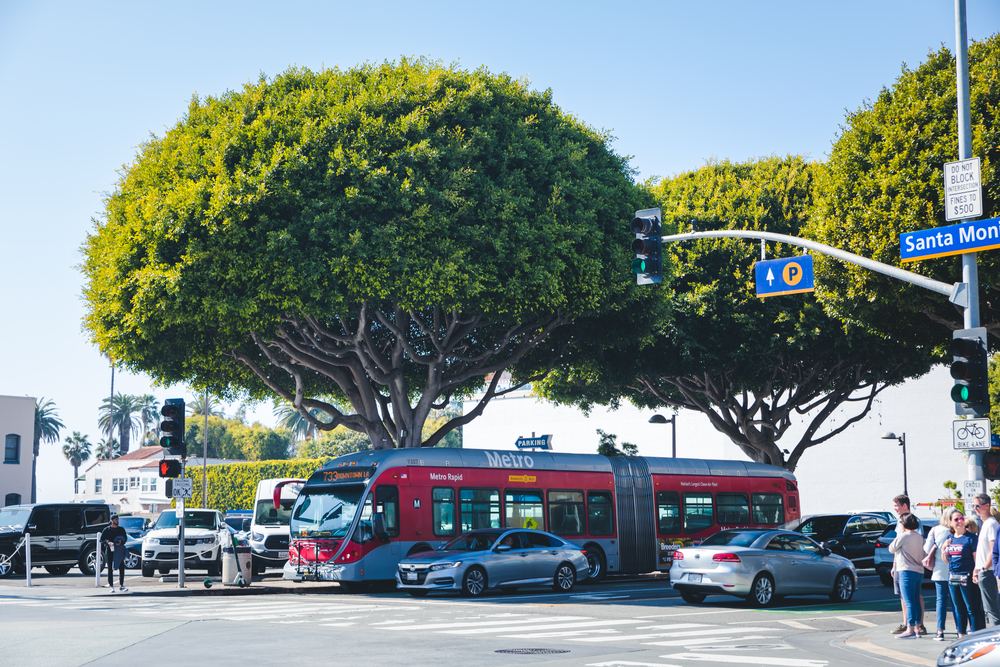 Even before social distancing was encouraged due to COVID-19, the LA County Metro buses were already facing severe declines in ridership. So, due to health concerns and changing commuter preferences, Metro will likely have many barriers to consider in the near future.
Certainly, Metro will have to reimagine public transit to maintain relevance in the market.
To this end, JLL researchers have reviewed various challenges to public transportation post-COVID-19. While over LA/OC 307,000 individuals dependent on public transit, these numbers will likely dip if nothing changes.
In particular, the main concern is that as companies reopen, employees might resist taking public transit and opt for working at home or other modes of transportation.
Public transportation and changing office culture
How will companies around the country prepare for their employees to return to
work? According to the JLL survey:
While productivity can be high for employees working from home, team
productivity and collaboration are still important to the health of the
organization.
As such, some companies are considering dual-hub strategies to allow employees to
work closer to home. For some, certain types of work can be more easily done at a hub,
such as meeting with clients or vendors. Moreover, the use of a third-party workspace
can also be an option.
And, private shuttle service may provide employees a safer ride with greater social
distancing.
For owners and developers:
Assessing parking capacity and alternative modes of transportation will be important. Certainly, some tenants may begin using scooters and bikes to get to work.
Evaluate sidewalks for increased usage, and take steps to promote sanitary pedestrian infrastructure.
Consider creating bike lanes due to the increasing popularity of biking to work.
How Metro is improving the public transit experience
While the JLL study provides an excellent start for understanding transit
challenges, what are some of the concerns here in LA County, and how is Metro
addressing those problems?
Notably, Metro has created a Recovery Task Force to review current operations in
light of the COVID-19 outbreak.
In one of their reports, the Task Force outlines a number of key goals, including creating a safe and expedited transit experience, improving service for communities of color and low-wage workers, and expand alternative modes of transportation.
Moreover, key findings in the report include short-term and long term projects such as:
Encouraging cities to use grant funding on Safe/Slow Streets programs, which
prioritize alternative modes of transportation.
Testing new cleaning methods in buses and trains, including UV light cleaning.
Distribution of free masks at train stations and employing teams to
hand them out on public transit
Assessing options to improve airflow and filtering on buses.
Restoring more frequent transit service.
Enhancing bike-share programs.
Working with cities to open bus-only lanes.
Expanding shuttle and other services that complement rail and bus usage.
To be sure, it will take time for employees to feel comfortable in public transit again. Therefore, to mend this trust, LA County Metro must continue to make the experience safer and to enhance other ways of getting to work.
In the meantime, it will take time for employers to decide how and when employees will return to work, and those choices may be dependent on COVID hospitalization numbers for the region.
Subscribe to Our Newsletter