National Study Assesses Impact of COVID-19 on Office Space, Finds that Businesses Still Significantly Value On-Site Operations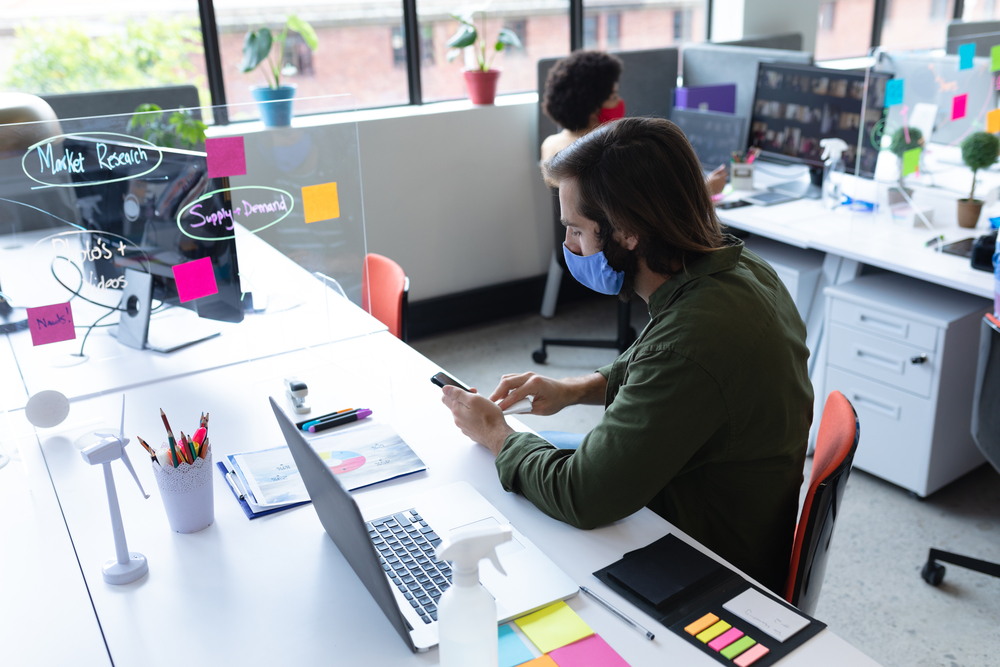 BOMA International, BOMA/GLA's larger international sister organization, released a groundbreaking nationwide COVID-19 Commercial Real Estate Impact Study, which assessed important developments regarding commercial office space as it relates to the COVID-19 pandemic.
Working alongside Yardi and Brightline Strategies, BOMA International published a study that involved over 3,010 office space decision-makers and high-level influencers from across the country.
The study analyzed how COVID-19 had impacted many pertinent issues in the commercial real estate industry, ranging from rent payments, space needs, renewal and relocation likelihoods, and re-entry plans.
However, the most principal finding is how office space continues to provide important value to the industry.
According to Henry H. Chamberlain, APR, FASAE, CAE, president and COO of BOMA International, "While COVID-19 continues to be a large, disruptive force across the commercial real estate industry and its tenancy, the findings demonstrate the perceived value of office environments as a key ingredient for business success remains strong."
Key Findings of the Study
On-site operations provide important value to businesses: 65% of commercial office decision-makers continue to see significant value in on-site business operations.
COVID-19 has created deep economic impacts on office tenants: 33% of respondents indicate they have experienced at least a 25% revenue decline since the onset of the pandemic.
Office decision-makers and tenants will reassess their space needs: Over 43% of respondents intend to reduce the size of their office square footage.
Most tenants approve of their property owner's response during COVID-19: Nearly 80% of respondents approve of their owner's response and believe they understand how to reduce and manage risk in their physical office.
To access the full report detailing the nationwide trends in response to the pandemic, we encourage you to contact covidstudy@brightlinestrategies.com.
Participate in the second study!
With the economy constantly changing as the pandemic continues to develop, BOMA International has announced that a second study will be launched next month.
By participating in the study, you'll have access to national and regional findings and the opportunity to learn more about what concerns and questions your tenants are currently thinking about.
If you are interested in participating in this important research project, contact covidstudy@brightlinestrategies.com by February 12th. 
Subscribe to Our Newsletter