LA City to Streamline Food Service Improvement Projects – Should Be Expanded Commercial Tenant Projects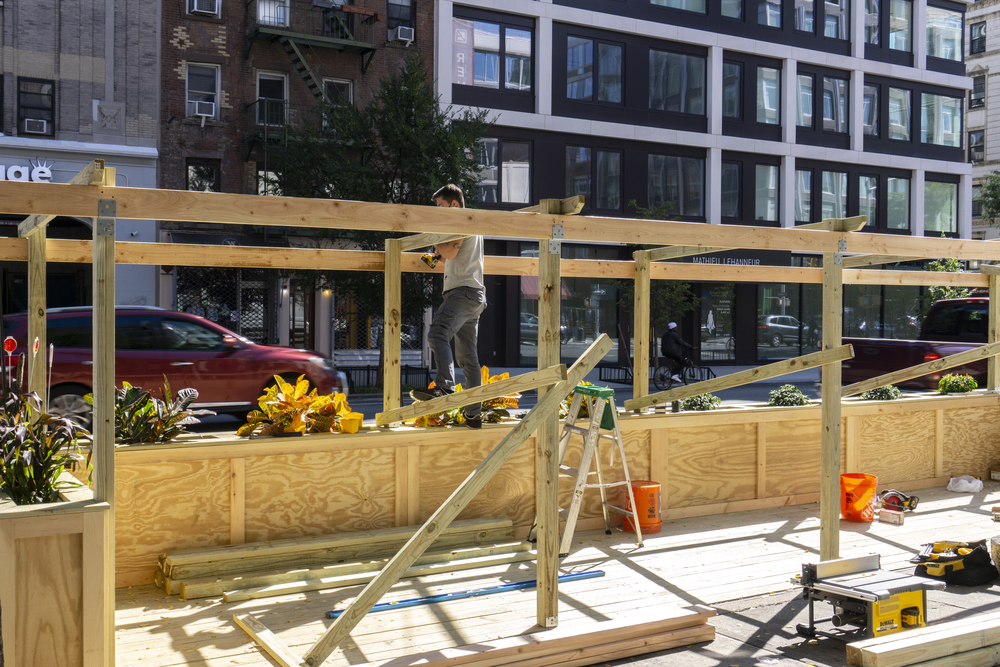 As food service establishments and small businesses continue to struggle due to city and statewide social distancing and safer-at-home orders, the Los Angeles City Council is pursuing a recommendation that would create expedited low or no-cost City approvals for Food and Beverage business projects and modifications.
This is a crucial step to help small businesses re-open through flexible operations, and BOMA/GLA believes these changes should be expanded to include building owners and their commercial tenants.
According to the City, the food service industry has been disproportionately impacted by strict COVID-19 health regulations, having lost upwards of 75,042 jobs since February. To make matters worse, small businesses seeking to modify their business operations to comply with health orders are unable to afford the long and costly permitting process.
On average, the City estimates that a typical establishment loses anywhere from $1000-$3000 per day during the permit process.
These new changes would allow small businesses to streamline their improvement projects, which could have originally taken months to finish.
To continue supporting businesses and the broader local economy, the City should extend these regulations to include a self-certification process for commercial property owners and tenants to streamline basic tenant improvement projects.
Self-certification for commercial improvement projects
With a self-certification process, commercial landlords and tenants will be able to rapidly modify their operations to re-open in a safe and healthy manner.
By circumventing this red tape, property owners will be able to remodel their space, bring businesses to work sooner, and meet the needs of tenants and the community. Certainly, this process will allow small businesses to open shop quicker, rather than lose thousands during the permit process.
Removing the hurdles within the current permitting process will ultimately serve to benefit the economy in that commercial corridor.
The Economic Development Committee has done much work on this policy, and a final ordinance should reach the Council soon.
With safer-at-home orders dragging on for the foreseeable future, we will continue conversations with the City to ensure that the commercial real estate industry has the tools to continue operations.
Subscribe to Our Newsletter