Election Updates – Prop. 15, Prop. 21, and Local Elections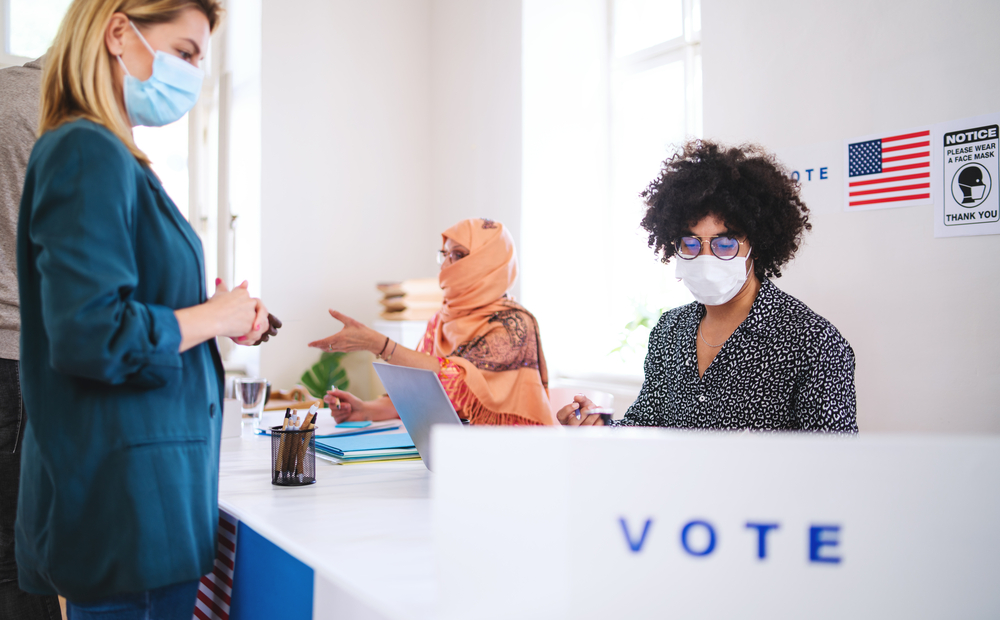 This election is a nail-biter and with many ballots still being counted, many of the close races, BOMA/GLA has tracked such as Proposition 15 are still up in the air. However, some local races are likely to be called, including Nithya Raman and Mark-Ridley Thomas, who both have substantial leads in their LA City Council races.
Keep reading for more in-depth analysis of the state of these races, and what it means for the commercial real estate industry. These results will come from The Associated Press at the state level and LA County's Registrar-Recorder's office at the local level.
Proposition 15 and Proposition 21
Proposition 15, California's largest property tax increase in history, is currently trailing - but by a relatively small margin. Currently,  72% of California precincts have reported, with 51.7% of voters voting "No" on the initiative. These numbers give us cautious optimism.
But with potentially millions of more ballots to be counted, Californians are not out of the woods yet.
We won't know the confirmed results of the Proposition until more mail-in ballots and provisional ballots become recorded, but hopefully we'll know more by the end of the day.
On the other hand, The Associated Press has already confirmed the defeat of Proposition 21,the extreme state rent control measure. 59.8% of voters have voted "No," which we believe is a better step for achieving greater housing accessibility.
Local jurisdictions should use this opportunity to implement more supportive housing for at-risk residents, and additional housing for homeless communities.
LA City Council District 4 - Nithya Raman boasts an early lead
In local elections, challenger Nithya Raman has a substantial lead over Councilmember David Ryu's. Currently, she had 52.38% of the vote, compared to Ryu's 47.64%.
Councilmember Ryu, who is seeking another term, was met with a hurdle when thousands of early ballots favored Raman. While anyone could still win the race, Raman's dominant lead is indicative of parts of Los Angeles inching politically leftward.
If Raman wins, she'll focus on responses to the homelessness crisis.
Council District 10 - Mark Ridley-Thomas likely to win
Supervisor Mark Ridley-Thomas, who is termed out on the County Board of Supervisors, is likely to win a seat on the Los Angeles City Council. President Nury Martinez has even issued a statement welcoming Supervisor Ridley-Thomas to the Council.
At the moment, Mark Ridley-Thomas has received over 61.25% of the vote - a substantial lead over Grace Yoo's 38.75% of votes. Yoo will likely not receive a majority of votes even as more are counted.
When Ridley-Thomas enters the Council, he will focus his efforts on homelessness and housing, in addition to police and criminal justice reform. He is also widely speculated to be considering a run for Mayor in 2022.
Supervisor District 2 - Holly Mitchel ahead
State Senator Holly Mitchell has a dominant lead over Councilmember Herb Wesson, in the race to succeed Ridley-Thomas. According to the most up to date results, Senator Mitchell has 60.86% of the votes, while Councilmember Wesson is trailing with 39.14% of the votes.
While the difference is still significant, the voter population in Supervisor District 2 is much larger than a Council district so there is still a slim chance that Herb Wesson makes a comeback. However, it is very likely that the County Board of Supervisors will be made up exclusively of women, a historic achievement.
Both candidates are seasoned legislators and have a vested interest in attacking poverty and homelessness. However, gender differences likely played a role, which is indicative of LA's preference for diversity.
Culver City Measure RE
Unfortunately, this massive real estate transfer tax increase is poised to pass.
"Yes" is currently six points ahead with 53% of the vote, which makes it unlikely the remaining votes will be enough to close the gap.
These results are unsurprising given voter opinion polls, but nonetheless disappointing.
The increase predominantly impacts commercial and multi-family residential properties, so single-family homeowners felt comfortable supporting it.
Measure J
After months of civil unrest due to police brutality, LA County voters have made it clear they want to reimagine the role of policing in their communities.
Measure J, an initiative that earmarks 10% of the County's general budget for community investment and alternatives to policing and incarceration, is project to pass with over 57.08% of voter approval. With Measure J, it is estimated that annually anywhere from $360 million to $900 million will go towards communities of color.
This is a developing story, and all updates will be communicated on a timely basis. 
Subscribe to Our Newsletter