Policymaker Spotlight: Mark Ridley-Thomas
BOMA/GLA would like to highlight an exemplary candidate for the Los Angeles City Council District 10, Mark Ridley-Thomas. Having served in public office for close to 30 years, Ridley-Thomas has a proven track record that Angelenos can trust. 
He is currently terming out as a Los Angeles County Supervisor but desires to continue his work in LA. He is running to replace Herb Wesson as the Councilmember for Los Angeles City Council District 10, and is considering run for mayor in 2022. 
However, he only won close to 45% of the vote in the March 3 primary, so he will continue on to the November runoff against Grace Yoo.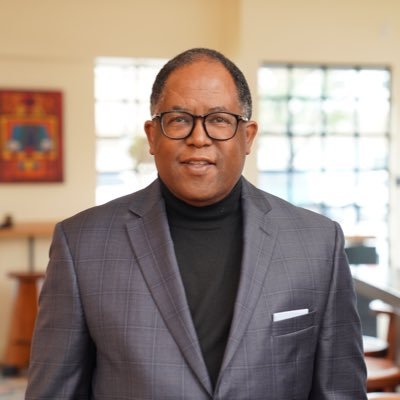 Extensive Background in Public Service
Ridley-Thomas's career in public office began where he now hopes to end up.
Los Angeles City Council
Ridley-Thomas was elected to serve the 8th district on the LA City Council in 1991 after working as a civil rights leader. While at City Hall, he enacted a great deal of change until 2002, when he was elected to the State Assembly.
While on the City Council, he founded Empowerment Congress, a now 27-year initiative to improve neighborhood-based civic engagement. The Empowerment Congress is viewed by stakeholders around the City as the framework that led to our Neighborhood Council System.
California State Assembly
Ridley-Thomas's success on the City Council scored him a seat on the California State Assembly representing the 48th District from 2002 to 2006.
He was a major supporter of efforts to get an NFL team to move to the LA Memorial Coliseum, while also sponsoring a law that aided the successful redevelopment in Exposition Park.
Serving as the chairman of the Select Committee on the Los Angeles County Health Care Crisis, he is credited with reviving the Martin Luther King, Jr. Community Hospital.
California State Senate
Before being elected to the Board of Supervisors, Ridley-Thomas served a short time in the California State Senate representing the 26th District from 2006 to 2008.
He prioritized legislation to crack down on gang violence. Most importantly, he served as the Chair of the California Legislative Black Caucus in 2008 and worked collaboratively with his Latino and Asian-Pacific Islander counterparts.
Board of Supervisors
Ridley-Thomas was first elected to the LA County Board of Supervisors in 2008 to represent District 2, which includes Exposition Park, Culver City, and South LA. He was re-elected in 2012 and 2016, and is the first ever African-American man to be elected to this position.
One of his most significant accomplishments is authoring Measure H, a sales tax passed to fund social programs and housing for the homeless population. In fact, he is broadly viewed as one of LA's most effective policymakers in the fight against homelessness.
As a result of his successes, Governor Newsom appointed Supervisor Ridley-Thomas as the co-chair of his statewide task force to combat homelessness.
Ridley-Thomas also serves as a board member of:
the Los Angeles County Metropolitan Transportation Authority (Metro),
Los Angeles Memorial Coliseum Commission,
and LA Care.
Exemplary Response to COVID-19 and Other Issues
Above all, one can look at Supervisor Ridley-Thomas's recent response to the novel coronavirus. Notably, the Supervisor approached the situation with bold leadership that recognized different issues.
For example, he made sure to incorporate a response that addressed the homelessness crisis. Specifically, Ridley-Thomas pushed to provide more housing for the homeless population to prevent further spread of the coronavirus.
Moreover, Ridley-Thomas has also cited that he supports an accountable police force to maintain public safety. However, due to recent calls to defund the LAPD, we'll have to wait and see how Mark Ridley-Thomas would respond should he win the City Council race.
Subscribe to Our Newsletter