Policymaker Spotlight: Stacy Mungo
For the Spotlight Series, BOMA/GLA would like to highlight the incredible work done by Long Beach Councilwoman Stacy Mungo. Currently serving the 5th District, Councilwoman Mungo has pursued many unprecedented initiatives to advance the prospects of her district.
Certainly, her commitment to economic revitalization and community development is of significant importance to the commercial real estate community.
As such, we'd like to take the time to go over her past accomplishments that have brought tremendous growth for the City of Long Beach.
And below, we encourage you to visit our free Power Hour, which will be hosted by Councilwoman Mungo herself. During this event, you'll learn more about emerging economic challenges and opportunities in Long Beach.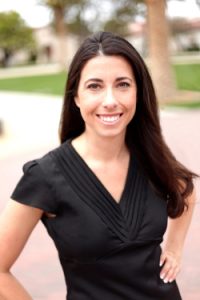 Councilwoman Mungo - past experience
To be sure, Councilwoman Mungo has always expressed a strong interest in community service and public policy. In fact, Mungo earned a Bachelor of Arts in Political Science from California State University, Fullerton and a Master's of Public Administration from the University of Southern California.
After her formative years, Mungo immediately thrust herself into public service, where she would do the work that was necessary to support her local neighborhood.
Notably, she earned a board position in the Long Beach Unified School District. In this capacity, Mungo pushed for more funding to ensure that historically underserved youth had access to nursing resources.
After graduating, Stacy Mungo would serve as President of the El Dorado Park Neighborhood Association. Through her position, Councilwoman Mungo pioneered a unified Neighborhood Council system for the greater Long Beach area.
Since 2014, Mungo has served on the Long Beach City Council, where she holds various principal positions. Currently, she Chairs the Budget Oversight Committee as well as the Economic Development and Finance Committee. In these positions, Mungo strives to bring growth to historically struggling corridors in her community.
Ultimately, her role in creating a robust and thriving economy will be important for any business and property seeking to expand in the Long Beach Area.
Councilwoman Mungo - notable accomplishments
Under her tenure, the City saw record-low levels of unemployment - specifically, 4.4%. Likely, these remarkable numbers are due to her commitment to the business community.
For one, Mungo prioritizes job growth and supporting small businesses. Through her work, the City saw an impressive 10-year economic blueprint created. Also known as the Economic Development Blueprint, the plan seeks to raise standards of living whilst creating more jobs and businesses.
Moreover, Mungo has also championed innovative responses to the homelessness crisis in Long Beach. Under her leadership, the City created the Homelessness Education and Response Team, which assists homeless residents with psychiatric services and permanent housing.
Join our Power Hour - hosted by Councilwoman Mungo!
To get connected with your local lawmakers and learn more about their plans for improving the business community, we recommend attending our free Power Hour event.
At this virtual event, Councilwoman Mungo will be lead the conversation and cover important topics related to the eviction moratorium and other priorities at the city level. To join us on September 9th, click HERE!
Subscribe to Our Newsletter