Newsom Selects Feinstein's Senate Replacement Following Her Death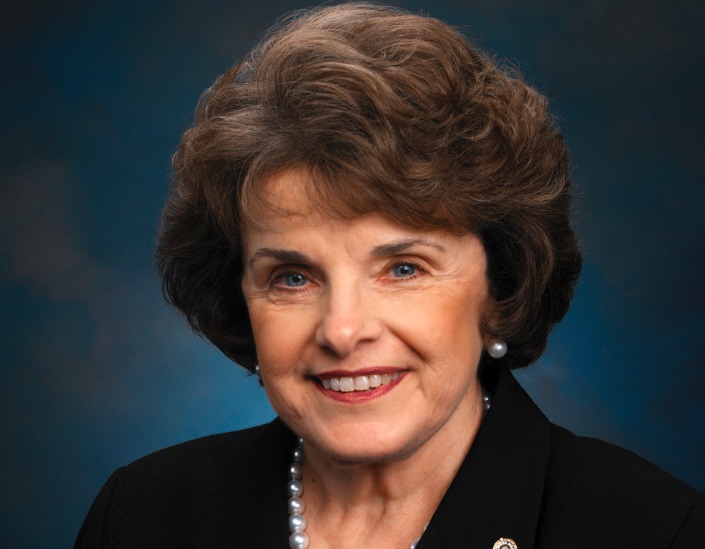 Longtime California Senator Dianne Feinstein has passed away at age 90 after months of health complications. 
As a result, the California Governor appointed LaPhonza Butler, the former president of EMILY's List, to fill the open senate seat until the next election. 
Life and Legacy of Dianne Feinstein 
Senator Feinstein was first elected to the United States Senate in 1992. Her 30+ years in the Senate made her the longest-serving female senator in America's history. 
She leaves behind a rich legacy spanning four separate decades. 
In her long career, she has had many accomplishments including: 
Helping in passing the Assault Weapons Ban in 1994

Release documentation describing the CIA's use of torture

A leading voice in LGBT Rights and the legalization of gay marriage 

Helped create AMBER Alert

A focus on improving California's water infrastructure
The senator served on many committees such as the Senate Select Committee on Intelligence, the Appropriations Committee, and the Senate Judiciary Committee. 
Feinstein was much more moderate than many of her colleagues and remains an example of the success of bipartisanship. At times, this frustrated many of her Democratic party members. 
The historic senator was a trailblazer and an inspiration to elected officials all over the nation. 
Her Senate Replacement 
When Feinstein took a leave of absence to deal with her bout with Shingles, Governor Gavin Newsom promised to replace her seat with a Black woman if she abruptly retired or passed away. 
This was due to former California Senator Kamala Harris assuming her new role in the White House as Vice President. 
As a result, Newsom has appointed LaPhonza Butler to serve in Feinstein's former seat until the 2024 election. 
Prior to her appointment, Butler served as the President of EMILY's List, an organization dedicated to electing pro-choice women. Additionally, her appointment makes history as she will be only the third Black woman to serve as a US Senator and will be the first that identifies as LGBTQ. 
Keep up with BOMA on the Frontline for the latest news in the Greater Los Angeles area. 
Subscribe to Our Newsletter