California Lawmakers Pass Bill that Requires Corporations to Report Their Emissions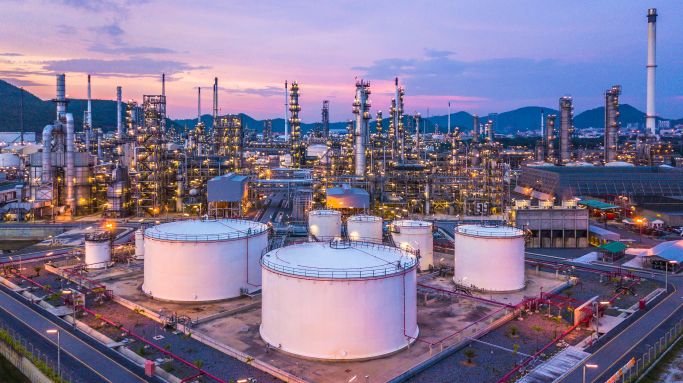 California lawmakers have passed the Climate Corporate Data Accountability Act, which will require corporations to report greenhouse gas emissions. 
The bill overwhelmingly passed the Assembly and the State Senate and will now head to Governor Newsom's desk. 
What's in the Bill? 
The Climate Corporate Data Accountability Act will require companies with over $1 billion in yearly revenue to publicly disclose their greenhouse gas emissions. 
In total, the companies in question will be required to disclose their emissions in three different scopes. 
The three scopes are: 
Scope 1: Direct greenhouse gas emissions from properties a company owns or controls 

Scope 2: Indirect greenhouse gas emissions from electricity, heat, steam, or cooling purchased or acquired by a company 

Scope 3: Indirect upstream or downstream emissions from entities a company does not own or control such as purchased goods and services, business travel, and employee commutes 
Companies will be required by 2026 to report on Scope 1 and Scope 2 emissions but will have until 2027 to report on Scope 3 emissions as well. 
Although the goal of the bill is to give the public transparency on billion-dollar corporations, it is also to prevent corporate greenwashing and encourage other large world economies to enact similar legislation. 
To read the full bill click here. 
Support
In 2022, State Senator Scott Wiener attempted to get a similar bill through the legislature but was killed in the Assembly. 
This year, the support for it is higher. Despite it passing the Assembly this time around, major corporations have also shown their support for it. In a joint letter to the California Legislature, corporations such as Ikea, Microsoft, Adobe, and more expressed their support for the Climate Corporate Data Accountability Act. 
Their support is based on the increased prospect of better public-private partnerships for climate solutions, to learn about their own and other company's emissions, and that many billion-dollar companies already do release their emissions data. 
Opposition
Despite the bill having support in the legislature and by corporations it would impact, many believe the bill will hurt California businesses and is not economically feasible. 
In a joint letter to the legislature, the Chamber of Commerce and many other associations including BOMA California voiced their opposition to the Climate Corporate Data Accountability Act. 
In the letter, they oppose the Climate Corporate Data Accountability Act because: 
It will have an outsized impact on California businesses 

It does not offer solutions to reduce emissions

Small and medium-sized businesses will be hurt 

Data will likely be inaccurate 

Scope 3 is unfeasible 
Impact on California Businesses 
Data needed to fulfill the bill's requirements would likely need out-of-state and international reporting, which California has no authority to obtain. This would make it difficult for the state's corporations and, likely, out-of-state businesses would just ignore it. 
Emissions Reduction
The Climate Corporate Data Accountability Act is just a reporting measure and doesn't require companies to slash emissions. For just having to report, the cost on companies is extremely high. Estimates have shown that it will cost over $600,000 to complete the report, and those costs are likely to be handed down to consumers. 
Negatively Impacts Smaller Companies 
Due to the bill's requirement for indirect greenhouse gas emissions, the billion-dollar companies will likely have to go down the supply chain to acquire them. This means assistance from smaller and mid-size companies that don't have the personnel or resources to obtain them. In turn, the chance for inaccuracy in the data is higher and the financial burden placed on those companies could negatively impact them.
Scope 3 Emissions
Scope 3 emissions reporting will heavily rely on secondary data for things such as goods and services and employee travel. This not only makes it difficult to report, but it makes it harder to get accurate information. For companies that rely heavily on the supply chain, this could make finding accurate information nearly impossible. 
As a result, BOMA California and many other organizations have opposed the Climate Corporate Data Accountability Act. 
With Newsom's Department of Finance opposing the bill a month ago, it remains to be seen whether the Governor intends to sign it into law. 
Regardless of the outcome, we'll make sure to keep you updated. 
Keep up with BOMA on the Frontline for the latest news in the Greater Los Angeles area. 
Subscribe to Our Newsletter