Can Cool Pavements Reduce Temperatures in Los Angeles?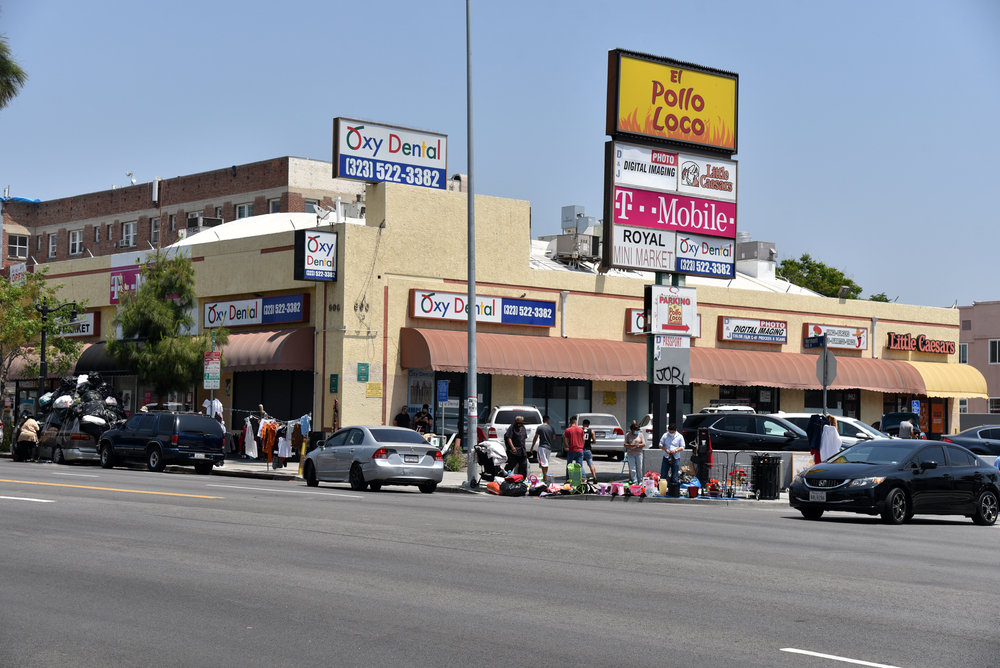 Warmer temperatures and record-breaking heat waves have been much more frequent in Southern California. The result of this has been an increased amount of forest fires, heat-related illnesses, and deaths.  
One of the solutions being proposed to combat this is the implementation of cool pavements, a method to reduce heat islands. 
What are Cool Pavements?
Cool pavements are a way of cooling temperatures in places that are considered "heat islands", or urban areas with a vast amount of buildings and concrete roads and structures. 
These areas are often hotter as the infrastructure absorbs and re-emits heat more than "natural landscapes." Thus, many have suggested that cool pavements are a way to cool these places. 
Essentially, cool pavements are a coating that is placed over traditional asphalt that reflects the sun and heat rather than absorbing and re-emitting it. 
Aside from temperature cooling, cool pavements have other benefits including: 
Reduced stormwater runoff and improved water quality 

Reduced tire noise 

Improved water safety in times when roads are wet from rainwater 

Better visibility at night time due to the reflectiveness 
In Los Angeles, the Bureau of Street Services has been implementing cool pavements across some of the areas most affected by the heat, including Pacoima and Canoga Park. 
How Successful Are Cool Pavements?
Cool pavements are a very new technology, so results on how successful it is are limited. However, the City of Los Angeles has estimated that it can lower surface temperature by as much as 15 degrees when the pavements are new. 
In Pacoima, one of the hottest neighborhoods in Los Angeles, officials decided to test this technology by painting ten square blocks with cool paint. The result: surfaces that used cool pavement were 10 degrees cooler than those without it. In the air, the temperatures were around 3 degrees cooler. 
However, much of the success depends on what materials and paint are used for cool pavements. In many of the cool pavements implemented in Los Angeles, the city used an asphalt-based recipe. A UCLA study found that it could make the air temperature higher, despite a decrease in surface temperature. 
In Pacoima, the cool pavements are acrylic-based, and the results have shown that it is more successful. 
Many believe that cool pavements will be one of the solutions that the City of Los Angeles focuses on as it attempts to reduce temperatures in the summer. 
Keep up with BOMA on the Frontline for the latest news in the Greater Los Angeles area. 
Subscribe to Our Newsletter