LA City Councilmember Curren Price Charged with Embezzlement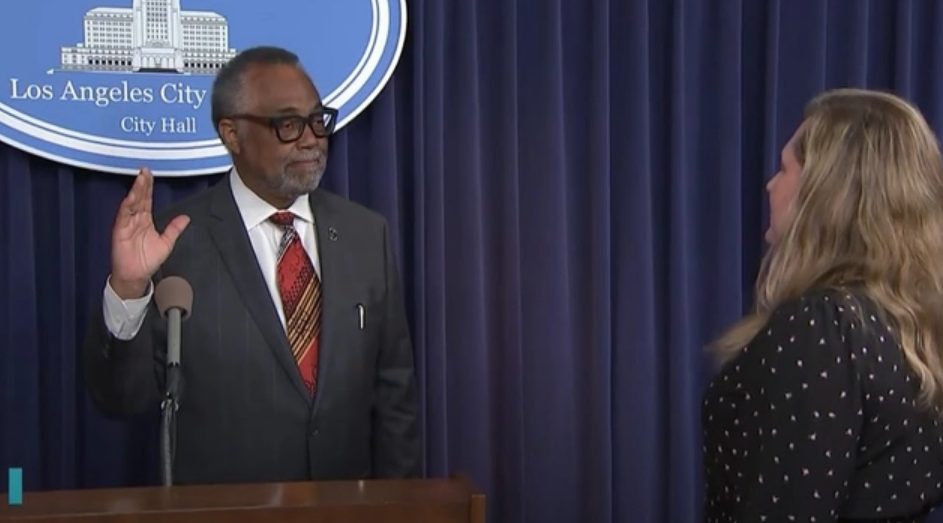 Los Angeles City Councilmember Curren Price has been charged with counts of embezzlement, perjury, and conflict of interest. 
This comes just after LA City Councilman Mark Ridley-Thomas was convicted on counts of bribery, conspiracy, and fraud charges. 
Price has stepped down as Council President Pro Tempore and all committee assignments as he focuses on "defending [his] name."
Why Was He Charged?
Councilmember Curren Price has represented Los Angeles 9th District for ten years and is currently serving his last term. 
On June 13th, he was charged with five counts of embezzlement of government funds, three counts of perjury, and two counts of conflict of interest. 
According to Los Angles District Attorney George Gascon, Price's charges are a result of "having a financial interest in projects that he voted on and having the city pay for medical benefits for his now wife while he was still married to another woman." 
The District Attorney's Office alleges that Price contributed to pay-for-play schemes. Between 2019 and 2021, his wife's company received payments of over $150,000 from developers involved in projects Councilmember Price was set to vote on. 
In 2019, Price voted to fund a multi-million real estate project shortly after Del Richardson & Associates, his wife's company, received $35,000 from the project's developers. 
Two years later, Del Richardson & Associates received a check for nearly $51,000 from a company involved with GTM Holdings, whom Price would later vote to cut the price of a property sold to them by over half. 
In addition, Price did not report the income that his wife received on government disclosure forms. 
The other charges stem from the council member having to pay his current wife's medical bills while he was still married to another woman. He listed Del Richardson Price, his current wife, as his wife on documents from 2013 to 2017, but was still legally married to Lynn Suzette Green at the time. However, Price did not marry his current wife until 2018. 
To read the full reason for the charges from the District Attorney's office, click here. 
What's Next? 
Los Angeles City Council President Paul Krekorian introduced a motion to suspend Price from the council for the time being. Price has already resigned as President Pro Tempore and has stepped down on his committee assignments. 
While the Councilmember was surprised by the charges, he "looks forward to defending himself." 
As of right now, there is no set date for Price's arraignment. However, we'll make sure to keep you updated on the trial. 
Until then, keep up with BOMA on the Frontline for the latest news in the Greater Los Angeles area. 
Subscribe to Our Newsletter