California Reparations Task Force Proposes Payments Up to $1.2 Million for Black Residents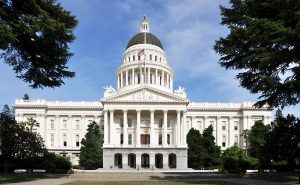 The California Reparations Task Force has made its recommendation that qualifying Black Residents should be paid up to $1.2 million for injustice and discrimination since slavery.
The task force was created to study, develop, and recommend proposals on potential cash payouts to Black Californians.
What's in the Recommendation?
If passed, reparations would go to those who file a claim for specific instances of discrimination and all eligible Black Californians that would qualify for payments. 
The recommendation from the California Reparations Task Force is broken down into categories that have different payment structures. The categories are healthcare disparities, mass incarceration, housing discrimination, unjust eminent domain, devaluation of Black businesses, and others. 
In terms of potential payments, those who qualify would receive: 
$13,619 for each year of residency for healthcare disparities; max of $966,921 

$2,352 for each year of residency between 1971 and 2020 for mass incarceration and over-policing; max of $115,260

$3,366 for each year of residency between 1933 and 1977 for housing discrimination and redlining; max of $148,099 
Outside of cash payments, the task force also recommended updating language in the state constitution, introducing free child health care programs, removing bias from standardized testing, and more. 
The task force's next meeting will take place at the end of June, their final meeting before presenting their proposals to the California legislature. 
To read the full report by the California Reparations Task Force, click here. 
Newsom's Response
Although Governor Newsom signed the bill to establish the task force, and even appointed over half of its members, he has declined to endorse the proposals. 
According to Newsom, "Dealing with legacy is about much more than cash payments…many of the recommendations put forward… we've already been hard at work addressing…"
Despite the lack of endorsement, he does believe that the task force's findings have been a "milestone" and will increase efforts to "advance justice and promote healing." 
We'll make sure to update you following the presentation to the California State Legislature. 
Until then, keep up with BOMA on the Frontline for the latest news in the Greater Los Angeles area.
Subscribe to Our Newsletter