Long Beach City Council Passes Resolution to Reduce Port Emissions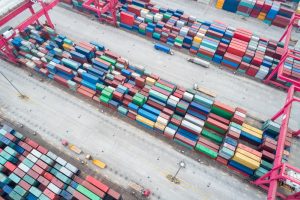 The Long Beach City Council has unanimously passed Ship it Zero, a resolution to reduce emissions in maritime trade. 
Similar legislation has been passed by the Los Angeles and Minneapolis City Councils in the past few years. 
What's in the Resolution? 
In late 2021, Los Angeles Councilmember Nithya Raman passed a Ship it Zero resolution for the Los Angeles port. 
It was the result of seeking to make maritime trade cleaner, as it is one of the biggest emitters on the planet. Although it only accounts for 3% of emissions right now, experts expect the shipping industry to make up 17% of total global carbon dioxide emissions by 2050. 
As a result, communities near ports have experienced adverse health effects. In neighborhoods by the Long Beach Port, residents have a lifespan eight years shorter than the LA County average. In addition, they have the highest cancer rates in the region and are more likely to be hospitalized for asthma. 
Thus, making ports emission-free has been a top priority for Long Beach and Los Angeles legislators for multiple years. With the Long Beach City Council passing the resolution, it will make the two ports on the same timeline to achieve that. 
In the resolution, the city will call on major importers to implement emission-reducing technology all while doing the same at the San Pedro Complex (LA & Long Beach Port). In the "Ship it Zero" campaign, the importers they are primarily looking at to transition to emission-free technologies are Amazon, Walmart, Target, IKEA, and Home Depot. 
We'll make sure to update you when the transition begins. Until then, keep up with BOMA on the Frontline for the latest news in the Greater Los Angeles Area. 
Subscribe to Our Newsletter