Mark Ridley-Thomas Found Guilty in Corruption Trial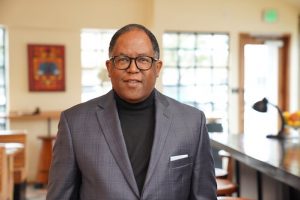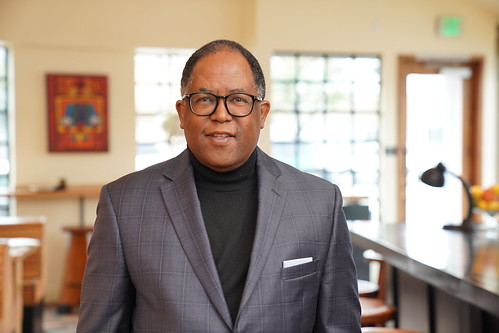 Suspended Los Angeles Councilmember Mark Ridley-Thomas has been found guilty of federal corruption charges. He was indicted in 2021 on charges of conspiracy, mail fraud, wire fraud, and bribery. 
With a sentencing date of August 14th, the politician faces years in federal prison. 
Where did the Charges Stem from? 
Councilman Mark Ridley-Thomas alleged corruption case revolves around his son and the University of Southern California. 
Sebastian Ridley-Thomas, the son of the councilman, was a state assembly member from 2013 until 2017 when he stepped down from the position citing health reasons. 
However, an investigation later found that the assembly member likely sexually harassed staffers. 
Following his resignation, his father attempted to help him with a career change and used familiar grounds to do so. 
Councilman Mark Ridley-Thomas' district included USC, a school where he received his doctorate in social ethics. In addition, he had also appointed the dean of that school, Marilyn Flynn, to a position that oversaw LA County's Department of Children of Family Services. 
Thus, the alleged deal between Ridley-Thomas was for Flynn to give his son a full scholarship to receive a master's degree and a faculty job in exchange for the councilman to vote in favor of contracts that could benefit USC's School of Social Work. 
In 2018, Flynn provided the former State Assemblymember with a full-ride scholarship and a $50,000-a-year faculty job. Councilman Ridley-Thomas voted on three contracts that benefited the school, according to prosecutors. 
In addition to the exchange, the Los Angeles Councilman wanted to wire money from his political campaigns to his son's nonprofit. He allegedly used USC to do so. 
According to court documents, Councilman Ridley-Thomas donated $100,000 to Flynn's school, who then allegedly convinced USC to donate it to Sebastian Ridley-Thomas' nonprofit organization. 
Guilty Verdict
Despite much of the case being built around the elder Ridley-Thomas getting his son admission and a job at the University of Southern California, that wasn't a major factor in the guilty verdict. 
The defense argued that Sebastion Ridley-Thomas' accomplishments as a state legislator at a young age made him overqualified for admission, scholarships, and a job at USC. Thus, there would be a lack of need for his father to help him acquire those things. 
In addition, they argued that the younger Ridley-Thomas resigned due to health concerns and the multiple operations he had during his year of resignation. 
To emphasize this point, Sebastian's doctor took the stand, where he confirmed the multiple procedures the state legislator had and his suggestion that Ridley-Thomas find a new line of work. 
A combination of those two factors left questions in the jury's minds about whether Councilman Mark Ridley-Thomas impacted many of the USC aspects of the case. 
At the end of the day, the guilty verdict came down to the $100,000 donation funneled from Mark Ridley-Thomas through USC for his son's nonprofit organization. 
Councilman Mark Ridley-Thomas was found guilty of seven of the 19 charges he was on trial for. He was found guilty of conspiracy, honest services mail fraud, bribery, and four counts of honest services wire fraud. 
What's Next 
Under the Los Angeles City Charter, an elected office becomes vacant when the person holding it is convicted of a felony. In this case, Council District 10 is vacant due to Ridley-Thomas' conviction. 
Since his suspension from the council in 2021, Heather Hutt has been the caretaker of the seat. With news of Ridley-Thomas' guilty, Council President Paul Krekorian has announced that he plans to appoint Hutt as the caretaker of that district until the next election. 
However, Mark Ridley-Thomas is expected to appeal his conviction. If successful, then there is no precedent in the council of what is supposed to happen.  
His sentencing will happen in September of this year. 
Keep up with BOMA on the Frontline for the latest news in the Greater Los Angeles area. 
Subscribe to Our Newsletter