The Latest on the LAUSD Strike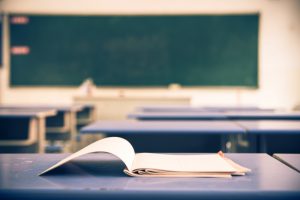 Under the guidance of Local 99 of Service Employees International Union, LAUSD teachers, and faculty began an expected three-day strike on Tuesday. 
Despite last-ditch negotiation efforts between the school district and the union, nothing materialized. 
So, why are they striking? 
Why? 
According to the Local 99 of Service Employees Union, they have been in negotiations with the Los Angeles Unified School District for almost a year in attempts to improve wages, hours, and staffing levels. 
In specific, these are their demands:  
30% wage increase + $2/hr equity wage adjustment 

More full-time hours 

Eliminate unassigned days 

Equitable access to healthcare for lower-level faculty 

Right to file a grievance over disrespectful treatment/harassment on the job 

Paid training and professional development days 

Cashing-out vacation days 

Bidding on buses 

More staffing  
A primary goal, according to Union Executive Director Max Arias, is to raise the average yearly wage of members from $25,000 to $36,000. 
United Teachers Los Angeles, a union that represents teachers, counselors, and librarians, encouraged their members to strike to express support for Local 99 members. 
District's Response
Before the strike, the district offered a deal that included a 23% salary increase with a 3% cash bonus. 
However, the union has stayed firm in its ask for a 30% increase. 
In addition, the district's package included more full-time hours and positions, and equitable access to healthcare. They estimate that the increase in healthcare would cost around $20,000 per employee.
In the Meantime
LAUSD has announced that schools will be closed for the three-day strike. The closures are estimated to cost the district $100 million in lost attendance fees. However, some of that will be recouped by not paying striking employees. 
Despite the strike ongoing, the district and Local 99 of Service Employee Union have failed to meet up and negotiate. 
We'll make sure to update you on the latest in negotiation efforts between the two parties. 
Until then, keep up with BOMA on the Frontline for the latest news in the Greater Los Angeles Area. 
Subscribe to Our Newsletter