California Snowpack on Pace to Break Records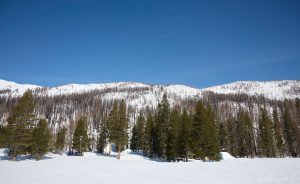 Following a stormy two months, California's snowpack is on pace to break records. 
The state's snowpack is averaging 190% of the normal it receives at this time of year. This is a stark change from the past three years when it was the lowest on record. 
Why is this Important? 
California's snowpack typically peaks on April 1st. As of right now, it is 170% of that level. 
This is important as the state receives a third of its water supply from the snowpack. In addition, the California Department of Water Resources announced in December that they will only allocate 5% of requested supplies for 2023. 
With the record-breaking rain and snow hitting the state, it would be surprising to not see the allocation increase. 
In addition, Governor Gavin Newsom declared a state of emergency last October calling for Californians to reduce their water usage by 15%. 
It was followed by many state agencies announcing regulations on water consumption. However, it's possible that those will be loosened after the stormy start of 2023. 
Drought Impact
The storms in January and February have had a major impact on the drought that has ravaged California for years. 
At the end of 2022, over 80% of the state was classified under "severe drought conditions". Currently, that number has decreased to under 25%. 
Plus, over 15% of the state is officially drought-free. In comparison, one year ago, California was at 0%. 
In short, the storms have had a tremendous effect on the state's drought. With more rain and snow expected to hit California this month, we'll make sure to update you on how it affects water usage and the drought. 
For the latest news in Greater Los Angeles, keep up with BOMA on the Frontline. 
Subscribe to Our Newsletter