Former Mayor Eric Garcetti's Nomination for Ambassador to India Sees Progress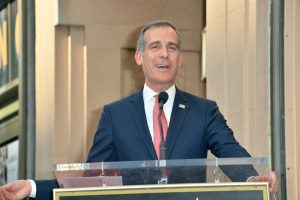 Former Los Angeles Mayor Eric Garcetti's nomination to be the United States Ambassador to India has recently progressed. 
Garcetti was nominated by President Biden in July of 2021 and re-nominated in January of this year. 
The ambassador post is vital as Biden seeks allies in the war in Ukraine and to help curb China. 
Why did his Nomination Stall?
Following his nomination, concerns over an allegation of sexual harassment by Garetti's former aide came to light. 
Although Garcetti denied knowledge of the alleged behavior, his nomination was immediately put on hold by Senator Joni Ernst. 
Subsequently, Senator Chuck Grassley released a report on his investigation of the allegations. 
He concluded that "more likely than not that Mayor Garcetti either had personal knowledge of the sexual harassment or should have been aware of it." 
In December 2022, Grassley pleaded for his fellow Senators to vote against his nomination in a speech on the Senate floor. 
Where Garcetti has Seen Progress
Former Mayor Garcetti has waited more than 500 days longer than any other one of Biden's nominations for an ambassadorship. 
However, he has started to see some progress in his attempt to head the Indian post. 
In a meeting earlier this week, Garcetti drew praise from Senator Susan Collins, a Republican from Maine. She stated that she was impressed with his knowledge of the country. 
In addition, Hawaiian Senator Mazie Hirono has recently stated that she will vote for the former mayor. She was still contemplating her decision during his initial nomination. 
With a 51-49 Democratic majority in the Senate, Garcetti's road to being the ambassador to India is slightly easier. However, only time will tell. 
For the latest news in Greater Los Angeles, keep up with BOMA on the Frontline. 
Subscribe to Our Newsletter