California State of Emergency on COVID-19 Officially Comes to an End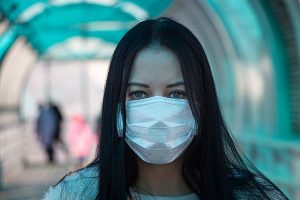 Governor Gavin Newsom officially ended the statewide COVID-19 State of Emergency on February 28.
This comes after nearly three years since it was announced in March 2020. The announcement by Newsom marks a major turning point in the fight against Coronavirus. 
COVID-19 
In 2023, the pandemic slowed down since its peak in the first two years. 
In Los Angeles County, we are currently averaging under 1,000 cases. It is a stark change from the over 40,000 average a year ago. 
Despite the declining cases, California recently hit a landmark. The state recently hit 100,000 deaths from Coronavirus, the highest in the nation. 
However, it is ranked 11th lowest in per-capita deaths with only 255. 
For Los Angeles County Public Health Director Barbara Ferrer, the "hope is that we're entering a new phase with less devastation…" 
What does the End of the State of Emergency Mean?
Although the state of the emergency will end on February 28th, Newsom believes that California still has the necessary vaccine, testing, and treatment tools to continue to fight the disease. 
However, some are worried that it will mean the end of free accessibility to those resources. 
Similarly to California, President Joe Biden has announced that he will end the federal state of emergency on COVID-19 on May 11th. While they considered ending it last year, they held out in fear of another winter surge. 
The recent winter surge was much less devastating than previous surges during the pandemic, which also prompted the end of the state of emergency declarations locally and federally. 
For the latest news in Greater Los Angeles, keep up with BOMA on the Frontline. 
Subscribe to Our Newsletter