A Recap of Biden's State of the Union Address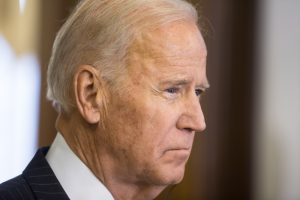 President Joe Biden gave his annual State of the Union address last Tuesday with a message of optimism and bipartisanship. 
While he did touch on foreign affairs such as China and Ukraine, his speech was centered on his domestic agenda and accomplishments. 
Below is a recap of the State of the Union address and how it can impact our industry. 
The Economy 
President Biden spent nearly seven minutes speaking on the economy. Aside from when he talked about healthcare, it was the longest he spoke on a single issue. 
Biden began by touting a record 12 million jobs added to the US economy during his first two years as president. While the number of jobs added is impressive, it should be noted that the pandemic was the main reason for job loss in the first place. 
In addition, he touted the 800,000 manufacturing jobs added during his term thus far. While the bulk was also recovered jobs from COVID, it has been one of the fastest growing sectors in America. 
He called for a federal tax on billionaires and corporate stock buybacks to lower the federal deficit. However, his proposed tax on billionaires is likely dead on arrival as it didn't gain traction when he first proposed it last March. 
In addition, a Republican-led House will provide many roadblocks to his economic agenda. 
Infrastructure 
Biden began his comments on infrastructure by touting the bipartisan Infrastructure Law passed in 2021. 
It is one of the most significant infrastructure investments in US history with $1.2 trillion being spent on improving existing and building new transportation, roads and bridges, broadband, and clean energy. 
In addition, the president announced that he will introduce new standards that all construction materials used in federal infrastructure projects will be made in America.
The investments in infrastructure will benefit not only the commercial real estate industry, especially the industrial side, but all industries in America. 
Homelessness
Although homelessness was only a minor topic in Biden's State of the Union Address, it is great to see it's on the minds of those in Washington. 
In a portion about veterans, the president said "no one should be homeless in America, especially someone who served the country."
Around one-third of all homeless people in America are veterans. In addition, Los Angeles County has the country's highest homeless veteran population in the nation at 4,000. 
Los Angeles is currently doing a 2023 homeless count with results expected this spring. Once the results are analyzed, it is expected that the federal government will be asked to help. 
Thus, it's encouraging to see that homelessness is on the mind of those in Washington D.C. and hopefully action follows later this year. 
To watch the State of the Union address in full, click here. 
For the latest news and updates in Greater Los Angeles, keep up with BOMA on the Frontline. 
Subscribe to Our Newsletter