Department of Water Resources Increases Allocation of Resources to 30%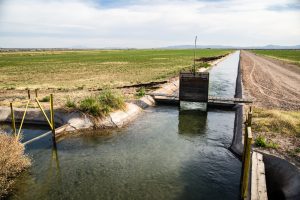 The Department of Water Resources has announced that the State Water Project will increase its allocation of resources from the initial 5%. 
This comes after extreme rain and snowfall caused by atmospheric rivers hit California in January. 
In comparison, 2022's water allocation was initially zero and was increased to 5% after storms hit California last year. 
The Effect of January's Storms
January featured one of the wettest three-week periods in California history. There rain and snow were fueled by nine different atmospheric rivers from the Pacific Ocean. 
In total, an estimated average of 11 inches of rain fell in California over that timeframe. 
In comparison, the snowpack is now 131% of the average statewide with the Central Sierra Nevada reaching 207%. 
While the state is still in a drought, no county in California is experiencing "extreme" or "exceptional" drought conditions for the third straight week. However, 99.4% of the state is still "abnormally dry". 
In addition to relieving some of the state's drought conditions, it also filled reservoirs up. That is why the State Water Project is increasing the allocation of resources to water departments. 
Last year, it was announced that the allocation will be a mere 5%. However, the recent rain and snow have allowed them to increase it to 30%. 
The State Water Project, supervised by the Department of Water Resources, will deliver water to 29 local agencies that represent 27 million Californians. 
The state typically receives nearly half of its rainfall in January, so time will tell if 2023 will another dry year in a row. 
The Department of Water Resources will continue to conduct surveys through May so they could update the allocation accordingly. 
For the latest news affecting Greater Los Angeles, keep up with BOMA on the Frontline.
Subscribe to Our Newsletter