How does the Recent Rain in California Affect the Drought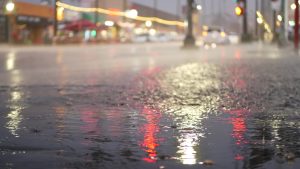 To start the new year, California has seen intense storms across the entire state. Northern California has experienced the worst of it, resulting in flooding and landslides. 
The weather is due to a "bomb cyclone" in the Pacific Ocean; it is a type of storm that quickly strengthens. Currently, it is being fueled by an atmospheric river bringing multiple storm fronts. 
While a wet winter is precisely what the state needs after years of extreme conditions, is it enough to end California's drought?
Drought Conditions in California 
California is amid a multi-year drought that has affected the state for much of the 21st century. 
We have seen crucial reservoirs drop to nearly half of their capacity, including Lake Powell, the second-biggest reservoir in the state. 
The crisis has forced California to take steps to conserve water. The State Water Project is set to only allocate 5% of requested supplies for 2023. 
In addition, Governor Newsom has taken preventative measures by allocating $130 million to water projects across the state. 
Many of them, including the Metropolitan Pure Water Southern California project, are water recycling programs that reuse water that is bound to end up in the ocean. 
Will the Recent Rain Assist in relieving California's Drought?
Due to the recent rain, no part of California is listed as having "exceptional drought conditions", the worst drought category. 
In comparison, 7% of the state was in that category two weeks ago. 
Despite some relief across California, the atmospheric rivers are unlikely to bring the state out of its multi-year drought. 
This is primarily because it is too much rain at once. The rain is coming in such magnitude and speed that it is difficult for the water agencies and the ground to hold that water. 
The flooding in Northern California and other parts of the state have that to blame. In addition, the drought has made the soil across the state less saturated, meaning it absorbs water much slower than usual. 
Despite this, there is some encouraging news from the snowpack, which is 174% of the state's average for this time of year. This accounts for California's third-largest snowpack in the past four decades.
This is crucial as aquifers and reservoirs fill up when the snow melts in the springtime.
However, there is cause for concern albeit of this news. Last year's snowpack was 160% of California's historical average and was succeeded by the three driest months in state history. 
By April 2022, it was at 38% of its average. This is primarily due to climate change, which melts the snow much more quickly. 
As California prepares for another rainy week, we'll make sure to update you on how it affects the state's drought. 
For the latest news, keep up with BOMA on the Frontline. 
Subscribe to Our Newsletter