Measure ULA Transfer Tax to be Challenged in Court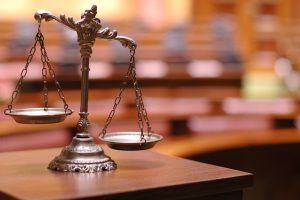 Following its passage by voters last November, Measure ULA is being challenged in California courts. 
The Howard Jarvis Taxpayers Association and the Apartment Association of Greater Los Angeles have jointly filed a lawsuit attempting to invalidate ULA. 
While the measure passed with 58% of the vote, the lawsuit claims that the measure violates State and local tax law.
What is Measure ULA
Measure ULA is a special tax in Los Angeles City that taxes valuable property.
Under the measure, properties sold between $5 million and $10 million will be taxed at 4%, and anything sold over $10 million will be taxed at a rate of 5.5%. 
It is expected to generate nearly $900 million to be used towards homeless services such as affordable housing development and tenant protection efforts. 
The measure was opposed by a diverse coalition of community groups and business organizations around the County, including BOMA/GLA.
Opposition to ULA was based on how the measure will drive up rent for tenants, its economic effects, misuse of funds, and an overall lack of need for it. 
Los Angeles has been given billions of dollars to handle homelessness over the past few years and it's clear that more funding has not been successful in addressing it. 
As a result of the passage, it is being challenged in court. 
What is the Basis of the Challenge? 
Since Measure ULA is a special tax designated to only fund a specific purpose, it may be against California law. 
In the California Constitution, local governments are prohibited from implementing special transfer taxes. The Los Angeles City Charter confirms that even ballot initiatives can not transcend this prohibition within the City. 
Since Measure ULA's revenue is only going to the specific purpose of funding homelessness initiatives, it may be considered unconstitutional. 
If the money generated from it went to the government's general fund then the challenge would likely lack basis in court.
However, ULA is a special tax. 
To learn more about the challenge to Measure ULA, click here. 
To stay updated about Howard Jarvis Taxpayers Association and Apartment Association of Greater Los Angeles v. the City of Los Angeles, keep up with BOMA on the Frontline. 
Subscribe to Our Newsletter