As Measure SP Fails, ULA Appears to be Headed for Victory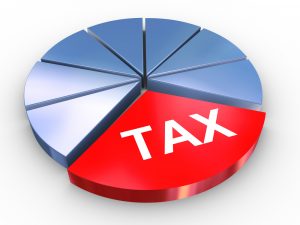 The 2022 Midterm Elections were very consequential for everyone in Los Angeles, but especially our industry. 
Measures ULA and SP had massive consequences for the commercial real estate industry if they passed, and unfortunately, it appears one will. 
While Measure SP appears to have failed, Measure ULA looks like it will pass. 
So, what exactly does that mean for our industry? 
The Effects of Measure ULA
Measure ULA is an increase in the transfer tax on the sale of residential and commercial property. Nicknamed the "mansion tax", it's the largest tax increase in the city's history. 
Under the measure, sales of properties sold between $5 million and $10 million will be taxed at 4%, and anything sold over $10 million will be subject to a rate of 5.5%. 
The tax is estimated to raise an estimated $900 million to create affordable housing, shelters, and resources to prevent people from falling into homelessness. 
While the intentions of the measure might be good, the results will likely be the opposite. 
Those in favor of Measure ULA argue that the tax dollars they receive from this will play a big hand in fixing the homelessness crisis, history tells us differently. 
In 2016, voters passed Measure HHH, which allocated over a billion dollars to help the city fight homelessness. Thus far, only a fraction of the shelters and resources promised have been built. 
In addition, since the passage of Measure HHH, the homeless population has increased substantially. 
It's clear that the problem is not for the lack of funding our city has to spend on homelessness, but an administrative issue caused by ineffectiveness. In fact, the lawmakers pushing for Measure ULA haven't spent the full 1.2 billion they received from Measure HHH. 
On another hand, a major reason that voters chose to pass this was how it was promoted. It was seen as a "mansion tax" or a tax on the wealthy, but that's simply not true. 
Measure ULA will potentially slow down the development of desperately needed market-rate housing. If that happens, rent for existing housing and tenant space will likely increase, which can lead to more homelessness. 
Angelenos have shown time and time again that we are committed to fixing homelessness, however, Measure ULA is unlikely to do it. 
It is instead a punishment on property owners, managers, and tenants as a consequence of the city's ability to solve homelessness. 
To continue following the 2022 Midterm Election results, keep up with BOMA on the Frontline. 
Subscribe to Our Newsletter