As Local Election Wraps Up, Results Could Take Weeks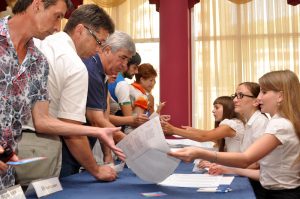 It is here! Election day and the final chance to turn in your ballot. Tonight the ballot count begins, but final results could still be weeks away for tight races. 
The polls close today at 8 PM, so make sure to get out before then and cast your ballot. 
Although the registration for early voting has passed, you are still allowed to register on election day to vote in person. 
Submit your ballot today to have your voice counted. The Registrar's office has until November 15th to receive ballots postmarked today. 
For more information on voting deadlines, click here. 
After that, they have 30 days to count ballots and certify the election. 
To check if you are registered to vote, click here. 
Election Results 
As we've seen from previous elections, results can take a while to finalize. 
This is especially true in states like California, where mail-in voting is popular. For example, in the June 2022 primaries, over 90% of the state's voters vote by mail.
In the 48 hours following the election, the LA County Registrar of Voters counted less than 50% of ballots submitted.
Mail-in ballots take longer to count because they are processed days after polls close in California. In a state where the overwhelming majority vote by mail, results can take weeks to certify. 
In addition, election night results will only tell part of the story. 
Political consultant Michael Trujillo told the Los Angeles Times that even "if you're race is within 10 points at the end of election night," it's too early to call it a win. 
LA County took nearly a month to certify results in the June 2022 primary elections. 
Today's election results, particularly in closer elections, could take days or weeks to be determined. 
To stay up to date with the county's election results, you can check here. 
If you have any questions about this election, contact our advocacy team at advocacy@bomagla.org. 
To follow the latest news, keep up with BOMA on the Frontline.
Subscribe to Our Newsletter