Culver City Eliminates Parking Requirements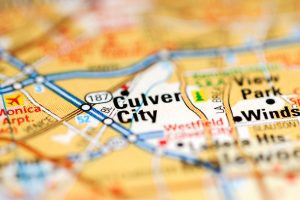 In the Culver City City Council meeting on October 24th, the city eliminated parking requirements in a 3-2 vote. 
Parking requirements are standard in all cities, and they usually look very similar. They mandate buildings to have an allotted number of parking spaces based on the square footage of the building. 
However, parking requirements vary by building, whether it be housing, restaurants, or other commercial property. 
Regardless, Culver City is looking to eliminate the one-size-fits-all approach to requiring parking and look at other factors to determine how many spaces a building needs.  
Why Get Rid of Parking Requirements?
The idea of eliminating parking requirements isn't new; it's been happening all over the country recently. 
Cities such as Buffalo, Minneapolis, and Cambridge are among hundreds of U.S. cities that have eliminated these requirements. 
In California, cities such as Sacramento and Berkeley have done the same. The state took it a step further by passing A.B. 2097, a bill prohibiting cities from requiring parking for new developments near quality public transportation. 
The reason for eliminating parking requirements is essentially the same wherever it is, climate change and affordable housing. 
Parking requirements encourage the usage of cars which hurts the environment. By getting rid of them, the goal is for more people to use public transit, lowering emissions from the transportation sector. 
In Los Angeles County, over 200 square miles are allocated to parking. An amount that equates to nearly three parking spots per car. 
The amount of parking removes space that can be used for affordable housing, which the county desperately needs. 
Potential Drawbacks
Los Angeles County is one of the most car-dependent places in the country. While it is possible to rely on public transit to get around, it's not ideal. 
In addition, public transportation in the county is less popular, with only 6% of residents using it. 
Although Metro has outlined a plan to improve the safety of their trains and make them more accessible, it's unclear if that will translate to a vast jump in ridership. 
If other cities in the county begin to eliminate parking minimums and ridership on public transportation stays the same, problems could arise. 
Regardless, it appears that it's trending that more cities will begin to abolish parking requirements despite the potential drawbacks that could create. 
To stay updated with the latest news in Los Angeles County, keep up with BOMA on the Frontline. 
Subscribe to Our Newsletter