2022 Los Angeles Homeless Count Released Amidst Questions about its Accuracy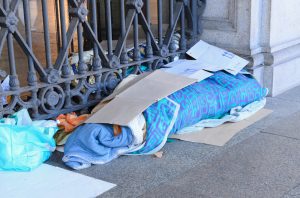 The Los Angeles Homeless Services Authority recently released the 2022 Homeless Count, showing the increase in homelessness has slowed. 
The results showed that there are 69,144 experiencing homelessness in LA County and 41,980 in LA City, which is a 4.1% and 1.7% increase since 2020. 
In contrast, the county and city of LA saw a respective 25.9% and 32% increase between 2018 and 2020. So, what was the reason for this massive drop in the rise of homeless people?
Homelessness Over the Pandemic
While many predicted the pandemic would be a catalyst for a homeless boom over the pandemic, policies from lawmakers slowed down a significant increase. 
The rental assistance program and the eviction moratorium allowed people to stay housed through the pandemic. In addition, stimulus checks helped Angelenos financially. 
Although many pandemic-era policies have ended, their effects are still seen today. 
In 2020, the unemployment rate in Los Angeles reached 20.3%. Without those policies, homelessness would've skyrocketed. 
Despite the count showing only marginal increases in homelessness, some are not convinced that is accurate. 
Is the Count Accurate?
Questions about the LAHSA's homeless count came after the numbers for Venice were seen. 
The northwest quarter of the area has been a notorious "ground zero" for homelessness. Despite that, the count listed the quarter as not having a single unsheltered person. 
In addition, the count showed the San Fernando Valley as having an 80% increase in homeless individuals.
With the recent settlement that forces each district to provide housing for 60% of unsheltered people, an increase like that has serious financial implications.
Thus, it's no surprise that LA City Council President Nury Martinez motioned to ask for an audit of this year's count and to assess whether future counts should be by a third party.
While LAHSHA has released a statement defending its count, the numbers seem shocking regardless. 
To stay updated with the homeless count in Los Angeles county, keep up with Boma on the Frontline.   
Subscribe to Our Newsletter