LA Considering Parcel Tax for November Ballot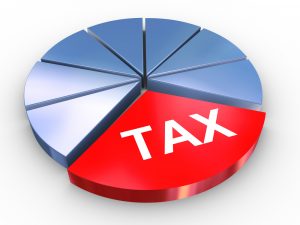 The City of Los Angeles is considering the placement of a Parcel Tax Measure on the November 2022 ballot. The tax's purpose is to provide funding for parks and recreation infrastructure. 
The proposed tax rate is not available yet. However, any new tax proposal in the current economic climate is concerning. 
What is a Parcel Tax?
A parcel tax is a form of property tax that taxes a property based on units of property instead of assessed value. Parcel taxes are special taxes and require two-thirds of voter support to pass. 
The only exception to the two-thirds voter requirement is if the measure is voter-initiated. 
Voters have rejected recent attempts in the region to pass parcel taxes.  
Two years ago, LA County attempted to pass a parcel tax to fund the fire department. It failed to reach the necessary voter threshold. 
As recently as this past June election, Manhattan Beach attempted a parcel tax measure for school funding. The measure also failed to gain the necessary voter support. 
These parcel taxes were for a good purpose, and voters still rejected them. It is not likely that voters are against funding fire departments or schools.
Instead, it may be a recognition that raising property costs is not the best means to support these programs. 
We support good parks as a vital part of the community. However, funding them through parcel taxes is not the best way forward. 
Post-Pandemic Economic Challenges Remain
The commercial real estate industry continues to face challenges even as the worst of COVID subsides. 
Buildings are still experiencing difficulty bringing tenants back to offices. In addition, inflation continues to drive up costs. 
A new parcel tax will add to the industry's post-COVID challenges with an impact reaching beyond just the properties themselves. Property owners will pass on the cost of additional taxes to tenants.
The city makes over $15 billion from property taxes, among the highest of any American city. Los Angeles property owners and tenants are paying enough. 
The city should consider other means to support parks and recreation infrastructure projects before adding additional cost burdens to property owners and tenants. 
BOMA/GLA remains committed to speaking out against unnecessary taxation. To support our efforts to advocate on your behalf, consider a donation to our Industry Defense Fund. 
Subscribe to Our Newsletter