Active Shooter Preparedness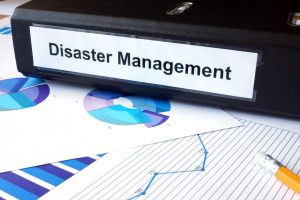 Public safety is always a top concern for our members at Regional Roundtables. However, recent headlines about shooting tragedies have added a new safety sub-topic for discussion: active shooter preparedness.  
This article will not dive into the policy debate surrounding guns but instead focus on what members are doing now to ensure tenants and staff feel safe in their buildings.  
Have a Plan 
Throughout the Roundtable discussions, the common throughline among members is to have a plan. To paraphrase a member at a recent Roundtable, having a plan shows you care.
Unfortunately, it is the nature of the times that with your earthquake and fire safety plans, you need to know what your team will do in the event of an active shooter situation. 
In developing a plan, members discussed various factors that are worth considering. First, consider who your tenants are. 
Some tenants may draw more attention than others, such as a law firm tenant engaged in a contentious case. Therefore, your security team must be aware of potential threats before they occur. 
Additionally, other tenants may not be able to participate in your active shooter preparedness training. Government tenants, for example, may have agency protocols that restrict any training outside the one provided by their agency head. 
Further, consider the level of training your team and building may need—the types of training available range from in-building lectures and evacuation run-throughs up to immersive offsite training. 
Connect With Your Community
There are service providers who can provide different levels of training depending on your building needs. The California Governor's Office of Emergency Services also provides an active shooter safety guide. 
If you are looking for ideas to obtain additional training in this area, connect with your fellow BOMA/GLA members. Your property management peers may be able to provide you feedback on a service provider they used or are currently using. Our security members may also offer active shooter preparedness training as a service too. 
Our members at the Roundtables each have a plan in place. Their people are essential to them. Keeping them safe is what matters most. 
Regional Roundtables are a great way to connect with your regional BOMA/GLA peers. Use your community as a resource to provide a safe and secure building environment. 
Subscribe to Our Newsletter