Judge Temporarily Permits Herb Wesson's Council District 10 Appointment – For Now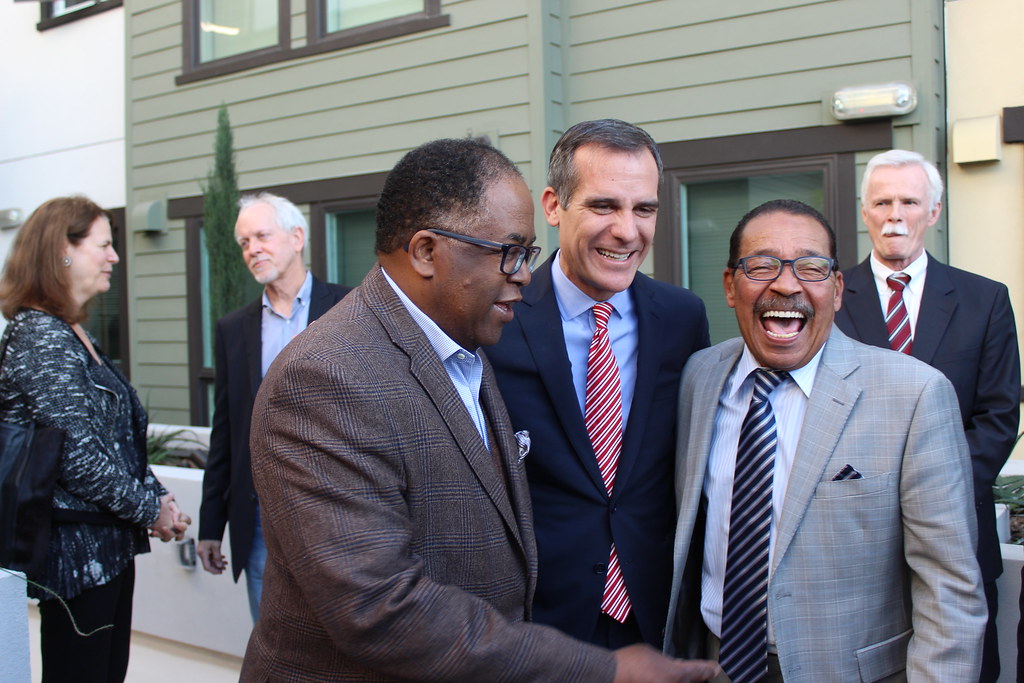 On Thursday, an LA County Superior Court judge cleared Herb Wesson's appointment to serve Council District 10 as an interim representative, for now.
Judge Mary H. Strobel originally issued an order preventing Herb Wesson from serving until March 17, pending a scheduled hearing.  The judge asserted that the plaintiffs had not followed proper legal procedures, which requires prior approval from California's Attorney General, Rob Bonta.
Herb Wesson is set to represent Council District 10's affairs for the next 10 months, until December 31st. This period could be cut short if Councilmember Mark Ridley-Thomas triumphs in court.
Mark Ridley-Thomas was suspended last October by the City Council due to allegations regarding bribery during his tenure on the Los Angeles County Board of Supervisors. Since then, Council District 10 has had no standing member on the Council.
In effect, areas like Koreatown, Wilshire, Mid-City, La Cienega, and Crenshaw have lacked meaningful representation on the City Council.
According to President Nury Martinez, Herb Wesson, having represented Council District 10 in three previous terms, would be the best interim representative.
"With over 30 years in public service representing the residents of Council District 10, there is no better choice at this time than former council member Herb Wesson," said Council President Nury Martinez in defense of the former Councilmember.
"Mr. Wesson cares deeply about the communities he represents and knows the district better than anyone. The constituents of Council District 10 need a voting member who understands their community to represent them within Council Chambers."
Mark Ridley-Thomas previously served as Chair of the Homelessness and Poverty Committee. With Herb Wesson's return, the city will hopefully continue its work on the homelessness crisis.
SCLC Argues Wesson's Appointment is Unlawful
Although the Council President is supportive of the decision, other groups are critical of the Council's move to appoint Herb Wesson.
The Lawyers for the Southern Christian Leadership Conference of Southern California have argued that Herb Wesson has erred in his authority to represent District 10 since he is not permitted to serve more than three terms.
Michael J. Proctor, Ridley-Thomas' attorney, argued that Council District 10 deserves an "elected and accountable representative", not an appointed one.
They argue that the process to request approval from the Attorney General could take some time, during which Herb Wesson could create long-lasting financial and legal decisions for the city.
Nevertheless, the group remains determined to engage the courts again as soon as possible, as the court's decision was about a procedural issue.  In other words, the legal question of whether or not Herb Wesson is legally able to serve in office is still up for consideration.
Attorney General Rob Bonta's office has yet to receive an application from the plaintiffs.
Subscribe to Our Newsletter