CAL/OSHA Ends Mask Requirement for Vaccinated Employees in the Workplace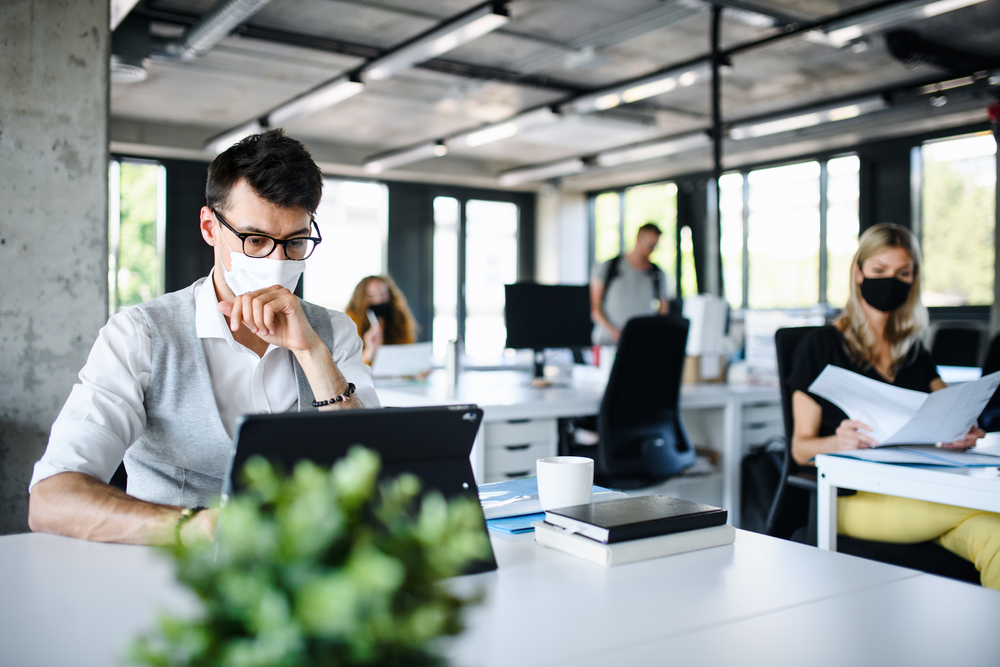 On Thursday, CAL/OSHA Board members voted to officially end the mask requirement for vaccinated employees, citing improving COVID-19 conditions due to reduced transmission risk and vaccination rates.
This new development is a clear message for businesses and property owners alike, signaling the start of a transition towards normalcy and recovery. Earlier in June, confusion arose due to uncertainty regarding mask requirements in the workplace, as CAL/OSHA withdrew previously approved mask regulations that conflicted with the State's health orders.
Now, aligning itself with the State Department of Health's orders, CAL/OSHA voted to allow vaccinated employees to be mask-free in virtually all settings. Some specifics and caveats that employers should know include:
Employers must document the vaccination status of vaccinated employees before they can remove their mask
Employers must provide N95 respirators for unvaccinated employees that request them
Unvaccinated employees must continue to wear face coverings
Employees may decline to state their vaccination status; in this case, they will be required to wear face coverings
While outdoors, masks or other face coverings are not required for both vaccinated and unvaccinated employees
Even more, Governor Newsom announced that he would use his executive powers to circumvent the usual 10-day administrative review of the CAL/OSHA. As such, the new mask order will go into effect immediately.
Again, to be considered fully vaccinated, an employee must have wait two weeks after their dose of the Pfizer or Moderna Vaccine, or after one dose of the Johnsons and Johnson vaccine.
Coronavirus Resource Center
We're here to support you.
As the economy begins to re-open, BOMA/GLA is here to offer resources and support for commercial property owners.
As such, for more on required protocols for office, retail, and restaurants, we encourage you to visit our BOMA/GLA Coronavirus Resource Center. And, for webinars on how to prepare your building for reopening, check out our new Online Learning Center.  
Subscribe to Our Newsletter