Garcetti to Lead the Climate Mayors Initiative, Bold Sustainability Changes Coming to CRE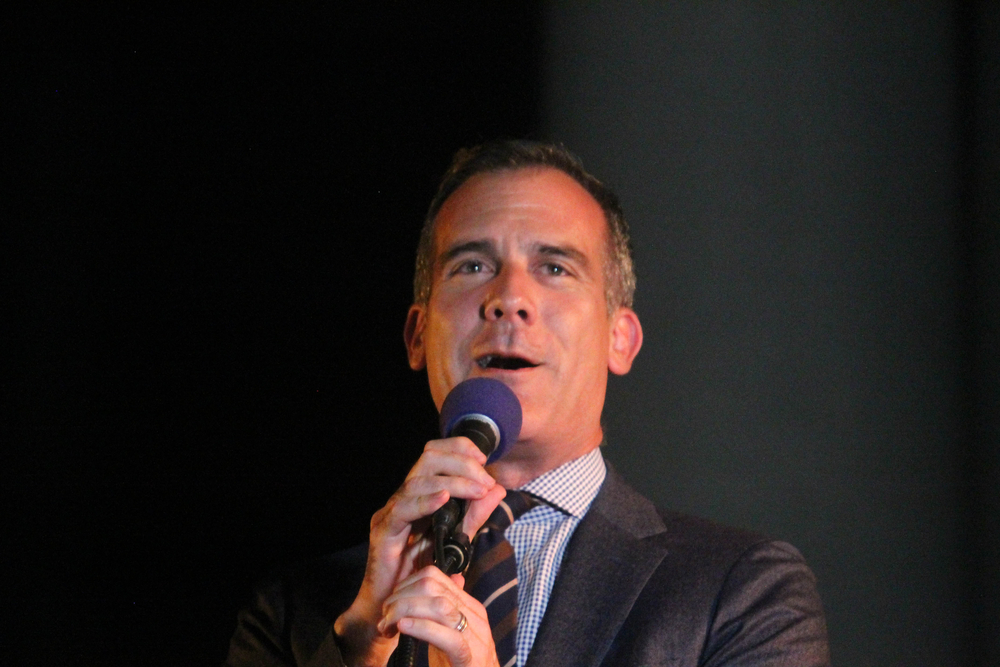 Boasting over 450 signatures, Climate Mayors is a bold network of U.S. mayors with the goal of mitigating climate change. Through collaboration, this group seeks to create innovative sustainability initiatives across all major U.S. cities.
In fact, in July, Mayor Eric Garcetti and 198 other United States mayors submitted a statement to Congress demanding greater funding and support for green infrastructure and projects. Certainly, Climate Mayors will have a profound impact on citywide operations, as it will pressure mayors to focus on improving local sustainability efforts.
Should Climate Mayors follow through with their initiatives, there will also be long-lasted impacts on commercial buildings and operations. Definitively, these changes will persist long after the end of COVID-19.
Core ideals behind Climate Mayors
By all means, the international community was alarmed in 2017 when the U.S. pulled out of the Paris Climate Agreements - a global effort led by the United Nations to curb the rise of global warming. Notably, these efforts sought to mitigate global carbon emissions and adapt to changing climate conditions.
For this reason, Climate Mayors was formed as a coalition of U.S. mayors to take responsibility for leading groundbreaking sustainability measures. Found and Chaired by Los Angeles Mayor Eric Garcetti, Climate Mayors strives to uphold the Paris Agreement on a local level.
Surprisingly, 55% of the world's pollution can be traced to major dense cities. As such, Climate Mayors seems capable of contributing to climate mitigation efforts.
Moreover, sustainability leaders are becoming ambitious in light of recent economic woes related to COVID-19. In particular, public officials believe that by supporting the development of more green markets, local economies will receive robust benefits. Namely, more jobs and economic activity.
Assessing the critical components of Climate Mayors
Building Decarbonization
For building owners and managers, Climate Mayors has a couple of pertinent proposals. Though, it must be remembered that all of these initiatives are already being adopted by LA County and LA City.
To be sure, building de-carbonization will be the most impactful to commercial real estate managers. Particularly, this entails eliminating carbon emissions in commercial properties. This would either by removing carbon emissions or by eliminating carbon output entirely through the use of renewable energy.
Indeed, achieving carbon neutrality will be no easy feat for commercial property owners. It is a costly process that takes years to accomplish. However, with robust support from local officials, such policies are not impossible.
For example, In Chicago, city officials were able to develop substantive energy efficiency programs. Notably, their efforts created over $1.1 million in annual energy savings. With these figures, the city is set on a course to reduce emissions by 80% by 2050.
Building recycling and waste management
Moreover, green consumption regulations will also impact building operations. In areas like Austin, their government required properties to produce recycling systems for their tenants and employees.
For this reason, CRE managers would do well in providing these services to get ahead of the curb. Fortunately, we have published helpful tips on how to stay on top of local recycling regulations. To learn more, click here.
Transit development
Also, Climate Mayors intends to develop greater urban investment in transit and other modes of transportation. Namely, these ideas include more bicycle lanes, bus-only lanes, and wider public sidewalks.
Should cities pursue these infrastructure changes, commercial corridors will have to deal with changes to their commutes. In particular, driving to work could be longer if your city decides to prioritize bus and bicycle routes. For congested areas like Los Angeles, such policies will continue deterring commuters from doing business in these neighborhoods.
Challenges to consider
Yet, there are a few barriers to consider.
Foremost, investing in green infrastructure and technology is very costly. Certainly, this difficulty is compounded as city budgets strapped for cash due to necessary COVID-19 responses.
Also, for an initiative of this size, substantial federal support will be required. To this end, the 2020 Presidential election will likely influence the future capacity of Climate Mayors.
Finally, without support from the federal government, smaller cities will have to rely on levying more taxes to further their climate initiatives.
To read more about these proposals in greater detail, we encourage you to read to visit the Climate Mayors website and their letter to Congress.
Get involved - join our Sustainability Committee!
On the whole, getting involved in your city's local sustainability efforts is essential to ensure fair regulations. As such, we highly encourage any Los Angeles County property managers to join our Sustainability Committee. 
Through this capacity, you would be a critical role in leading best practices for the industry at large. If you have any interest in being apart of this committee, please email ataxy@bomagla.org.
Subscribe to Our Newsletter