Policymaker Spotlight: Nury Martinez
BOMA Greater Los Angeles is proud to welcome the new President of the Los Angeles City Council, Nury Martinez.
Martinez was elected unanimously by her fellow councilmembers, and she began her presidency on January 5, 2020. Since then, President Martinez has championed significant laws in response to homelessness, poverty, and COVID-19.
Martinez was first elected to the City Council to represent the 6th district in a 2013 special election to fill Tony Cardenas'. She showed her passion for her community in this upset victory by reaching out to voters door-by-door.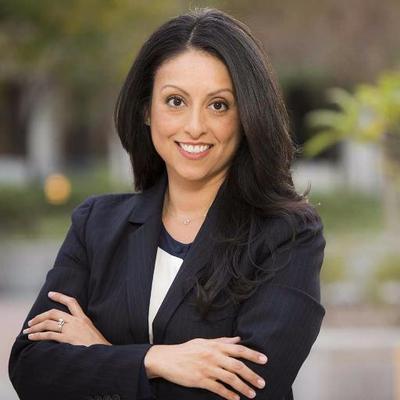 Then, on March 3, 2020, Martinez was elected to another term representing this district. Representing the San Fernando Valley, Nury is committed to uplifting communities of color throughout the City.
Priorities
In her time as president of the City Council, Martinez is prioritizing family and children. With this in mind, she hopes these laws will also address other issues the City faces, such as homelessness, traffic congestion, and climate change.
While she has spent significant time focusing on her district, she has also prioritized agenda items that benefit all of LA. For one, her "Green New Deal" would aid many communities that suffer from air, water, and land pollution.
Moreover, she has a commitment to citywide building of more supportive housing. In CD6 alone, she has approved 310 units of necessary housing since 2017.
Seasoned Councilwoman
To add on, President Martinez boasts an impressive track record, which includes:
leading the effort to raise the minimum wage to $15 an hour in LA,
founding the CD6 Clean Sweep Team and the CD6 Sidewalk Improvement Projects to help with sidewalk repairs and illegal dumping cleanups,
and engaging in redevelopment for the main business corridors in her district to create new jobs, housing, and public services.
In fact, Martinez introduced one of the largest renter relief programs in the nation, giving Angelenos more than $100 million in direct rental relief funds. To add on, many of the Council's initiatives related to the coronavirus have largely been implemented through her guidance and leadership.
Certainly, we are looking forward to what Nury will do in the near future.
Background
Martinez's true passion for public service is evident in her career. Beginning as a member of the San Fernando City Council from 2003 to 2009, she then served as a member of the LAUSD Board until her special election to the City Council.
She is a proud daughter of working-class immigrants from Mexico and attributes a lot of her success to the role model her mother provided to her as a child.
Martinez graduated from California State University, Northridge as the first in her family to graduate from college. Now, she lives in Sun Valley with her husband and her young daughter.
Subscribe to Our Newsletter