California Lawmakers Pass Two Bills that Would Change Redistricting in LA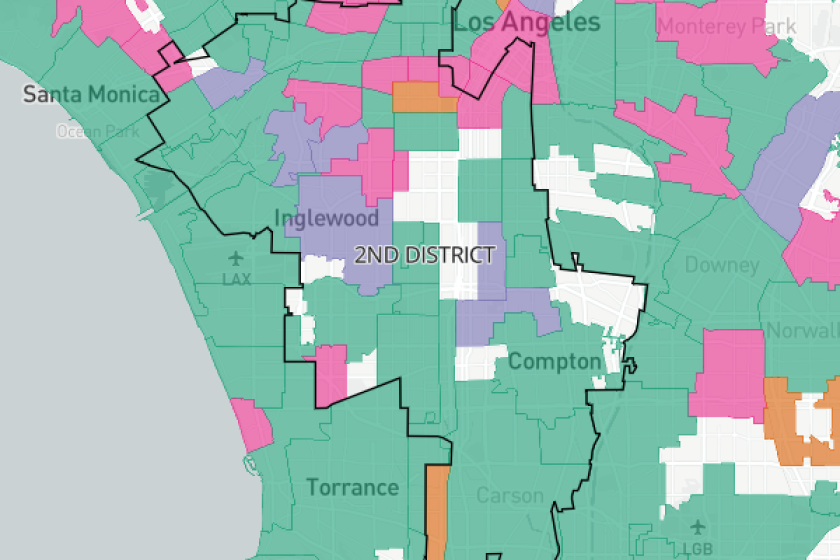 California lawmakers have approved two bills that could force the City of Los Angeles to create an independent redistricting commission. 
As of right now, the City Council sets district boundaries with recommendations from the Redistricting Commission following every census. 
What's in the Legislation? 
The two bills passed by the Legislature are Senate Bill 52 and Assembly Bill 1248. 
Senate Bill 52 would affect large California cities by requiring charter cities with a population of over 2.5 million to create independent redistricting commissions to draw boundary lines.  
While this wouldn't affect cities such as Long Beach and Pasadena, it will apply to Los Angeles. Since Los Angeles is the only city in California with over 2.5 million people, the bill will only apply to LA. 
On the contrary, Assembly Bill 1248 would apply to many more cities in California. Additionally, it would target district boundaries, counties, and school boards. 
AB 1248 would require cities with over 300,000 residents to have independent redistricting commissions. 
This would affect California cities such as: 
Los Angeles 

Oakland

San Jose 

San Fransisco 

Fresno 

Long Beach 

Sacramento 

San Diego

Santa Ana 

Bakersfield 

Anaheim 
Both bills are connected with a provision in SB 52 that states it can only be in use if AB 1248 is passed as well. 
The Call for Redistricting 
The push for Los Angeles to have an independent redistricting commission grew after the leaked audio of LA City Councilmembers shook up local politics. 
The audio exposed members of City Hall sharing racist thoughts while also devising plans on how to use redistricting for selfish gain.
Many believe that it has invalidated the current district lines and provides evidence that a City Council redistricting its own boundaries is a recipe for corruption. Thus, the push for an independent redistricting commission has become more popular. 
One of the biggest proponents of this idea in City Hall is Councilmember Nithya Raman, who proposed an independent commission in late 2021. 
As of right now, both bills will head to Governor Newsom's desk. We'll make sure to update you on his decision and what it could mean for Los Angeles. 
Until then, keep up with BOMA on the Frontline for the latest news in the Greater Los Angeles area. 
Subscribe to Our Newsletter