LAUSD Teachers to Receive a Raise with New Contract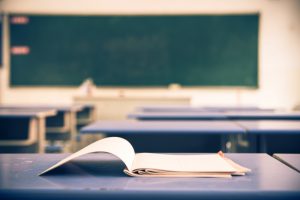 Following a three-day strike, LAUSD and teacher's unions have reached an agreement on a new contract. 
The school district compromised on a variety of demands such as wage increases, bonuses, and more. So what's in the new contract? 
New Contract Agreement
According to the Local 99 of Service Employees Union, under the new contract teachers and faculty will get: 
Wage increases 

Bonuses 

Increase in the minimum wage 

Increase in average salary 

Equitable access to healthcare benefits 

Training & professional development 

Right to file grievances 

Increased staffing 

Lower class size
Members of the union "overwhelmingly" voted for the new agreement as it met many of the demands they had previously struck over. 
For wage increases, which was a major point of contention in negotiations, teachers and faculty that are members of the Local 99 union will receive an average raise of 30%. For members of United Teachers of LA, those educators will receive an average raise of 21%. 
Regardless, the contracts provide a much-needed wage increase for educators in the second-largest school district in the nation. 
Negotiation Process 
Following the three-day strike that closed LAUSD schools down earlier this year, there were concerns of another one occurring later this year. 
Thus, negotiations for a new contract were important for the union and the district. This resulted in two back-to-back sessions that stretched into the early morning. According to the L.A. Times, a Sunday meeting went on until 3 a.m., while a Monday meeting went on until 6 a.m., with the two sides working vigorously to hammer out a deal. 
Inside the meeting was a large union bargaining team that reached as many as 75 people negotiating against a small group from the LA Unified School District.
One of the major points of contention for the district was the affordability of the overall wage increases. It is the reason why the raise hikes are spread over three years, rather than all at once. 
However, many are skeptical that the district will be able to afford the deal despite it being stretched out. In 1989, an over 20% wage increase spanned over three years was then followed by an immediate pay cut. 
While it remains to be soon if the concerns can be put to rest, it's good news to see a deal was reached. 
For the latest news in the Greater Los Angeles area, keep up with BOMA on the Frontline. 
Subscribe to Our Newsletter