Senator Feinstein Returns to Washington Following Bout with Shingles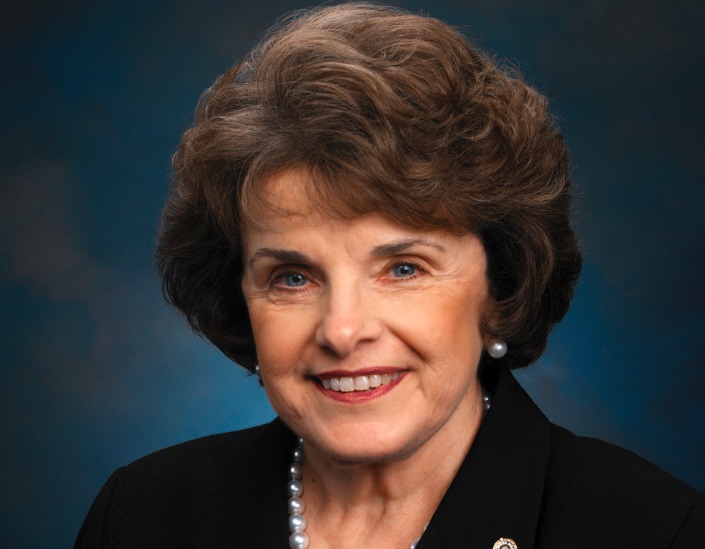 California Senator Dianne Feinstein has returned to Washington D.C. following a nearly three-month absence. 
The absence was due to a bout with shingles, which forced her to work from home in California.
Judiciary Committee 
During Senator Feinstein's absence from the Senate Chamber, the Senate Judiciary Committee was at a standstill. The Democrats own a 9-8 majority in the committee, however, without Feinstein, there was an even amount on each side. 
This led to judges nominated by President Biden to be put on hold. As a result, Senate Majority Leader Chuck Schumer tried a resolution to replace her on the committee, but Republicans blocked it out of fear it would allow "unqualified" judges to be approved.
In extreme cases, some members of her the Democratic party even called for her resignation. 
However, since her return to the Senate, she has been able to place votes to get judicial nominees approved. The three judges advanced with her "aye" votes are: 
Charnelle Bjelkengren, district court judge in Washington 

Kato Crews, district court judge in Colorado 

Marian Gaston, district court judge in California 
They will now advance to the Senate floor to be voted on by the rest of the legislative body. 
Since her return, Senate Democrats expect there to be zero delays in advancing judicial nominees in the future, with Senator Blumenthal saying "It's full speed ahead…" 
Calls for Resignation 
During Senator Feinstein's absence, calls for resignation from her own party rapidly grew. Representatives Jamaal Bowman, Dean Phillips, and Ro Khanna all called for her resignation, calling her an "absentee senator" and that it would be a "dereliction of duty" if she stayed. 
However, since her return to the Senate, those calls have largely been silenced. While some such as Democrat Donna Perkins believe it's time for Feinstein to "pass the torch," others haven't been as quick to do so. 
Senators Linsey Graham and Cory Booker were excited to see her return, with the latter defending her decision not to resign, saying "she had an illness" like others in history. 
Senator Feinstein plans to retire at the end of her term in 2024. 
For the latest news in the Greater Los Angeles area, keep up with BOMA on the Frontline.
Subscribe to Our Newsletter