LA County to Appeal Rejection of Homelessness Settlement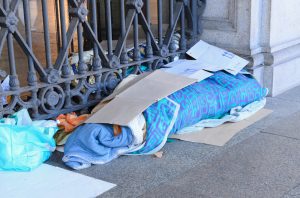 Los Angeles County has announced that it will appeal a judge's rejection of a settlement deal that would address the county's homelessness problem. 
It is the second time a proposed settlement from L.A. County has been rejected. 
What Happened?
The settlement deal proposed by the county was thrown out by U.S. District Judge David O. Carter who called the proposal the "bare minimum."  
LA County's deal included 1,000 new mental health beds and additional funding for 450 people to receive care at existing facilities. However, the judge cited a 2019 study that found that over 3,000 mental health beds were going to be needed. 
The judge added that the county "should have done this years ago without even coming before the federal court," insisting that they have the money to do it. He followed up this claim by alluding to the county's $40 billion budget. 
In addition, Judge Carter believes that he should have oversight over any potential settlement deal to enforce it. 
County Response
The county was upset at the Judge's decision so they decided to appeal the ruling. County officials believe Carter is overreaching his authority by "attempting to dictate the County's budget priorities and policy choices."
LA County Supervisor Linsey Horvath seconded this by stating more money should be going directly to services and housing rather than oversight. 
Hearings are expected to take place in the coming weeks to decide what the county will have to do. Supervisor Hahn has stated the county will be building beds in the meantime regardless of the lawsuit. 
For the latest news in Greater Los Angeles, keep up with BOMA on the Frontline. 
Subscribe to Our Newsletter