LA City Council Proposes $30 Minimum Wage for Tourism Workers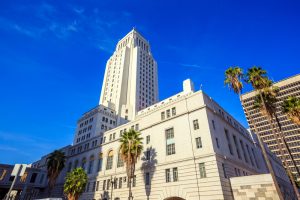 Los Angeles City Council members have proposed raising the minimum wage for tourism workers by 2028. 
This would coincide with major events in the city such as the World Cup in 2026 and the Summer Olympic Games in 2028. 
What's in the Proposal?
The motion, introduced by City Council members Curren Price and Katy Yaroslavsky, would increase the minimum wage for workers in the tourism sector to $30 by 2028. 
It was seconded by fellow Councilmembers Heather Hutt, Tim McOsker, Marqueece Harris-Dawson, and Hugo Soto-Martinez. 
The proposal describes tourism workers as some that work at LAX and employees of hotels with over sixty guest rooms. Currently, the minimum wage for large hotel workers is over $18, nearly two dollars higher than the standard minimum wage in the city. 
The motion will investigate the economic effects of raising the tourism sector minimum wage to $25 in 2023 with a $1 increase every year until 2028 when it would reach $30. 
Unions such as Unite Here Local 11 and Service Employees International Union-United Service Workers West have backed the proposal as they demand better wages for workers in one of the city's most prominent sectors. 
Opposition
The Hotel Association of Los Angeles has opposed the motion, stating that the industry is still recovering from the COVID-19 pandemic and would financially struggle from a wage hike. 
The Asian American Hotel Owners Association and the California Hotel & Lodging Association have also opposed it for similar reasons. 
With significant investment in the 2026 World Cup and the 2028 Summer Olympics, tourism will likely boost over the next five years. An official ordinance based on the proposal is expected to come soon. 
Until then, keep up with BOMA on the Frontline for the latest news in the Greater Los Angeles area.
Subscribe to Our Newsletter